Calatayud

Regal Reds from a Rugged Land

The Protected Designation of Origin Calatayud was created in 1989. It is the youngest of the four of Aragon, recognized as such since 1989, being the second largest wine region in Aragon. The production area is on the western side of the province of Zaragoza, and is composed by 46 municipalities. Right in the middle of it, is located of the town of Calatayud where the regulatory council of wine is based.
Red Garnacha is the primary grape variety, representing over 55% of total vineyards, with many vines over 50 years of age. In this area traditional manual harvesting meets the latest winemaking techniques and technology, enabling Garnacha to realize its greatest potential.
The varieties of Garnacha grown in this region are: Blanca (White) and Tinta (Red)
The surface area extends on an exceptional ground for growing vines, is watered by Jalón, Jiloca, Piedra, Mesa, Ribota and Manubles rivers, and has an extension of 8.000 ha with 16 registered wineries. Calatayud has a diverse of soils, including grey and red slate, limestone, clay and loam, gypsum and pebbles. The Continental climate here is notably dry, including some of Spain's most arid vineyard properties. Significant diurnal temperature variation promotes excellent flavor development in the grapes, while winds help to temper the summer heat. Frost and high winds are the major risks to vineyard growers.
The characteristics of its wines are the result of the interaction of the microclimate, the wide range of soils and a grapes, such as Garnacha, with a perfect adaptation to the area, producing wines with a marked personality.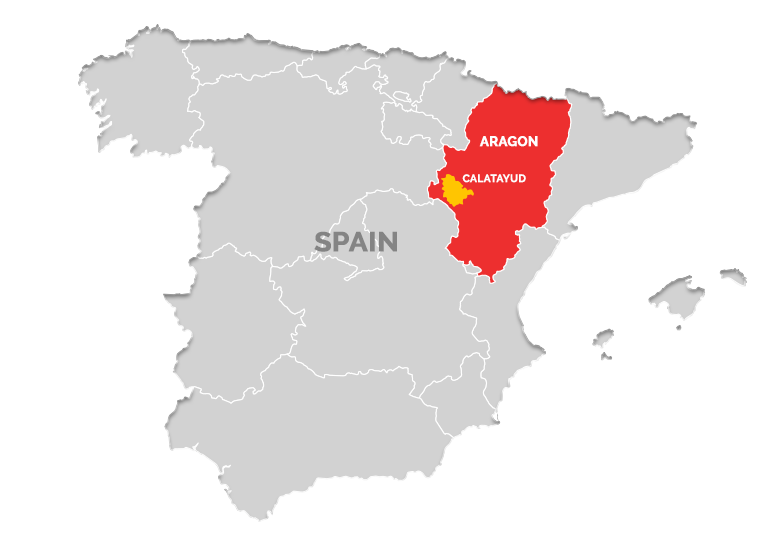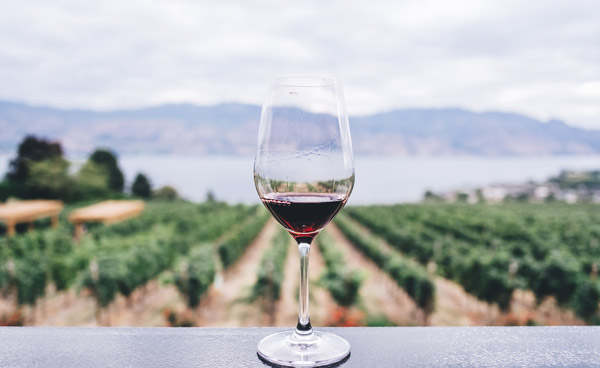 In the Glass
The red Garnachas of Calatayud display prominent fruit and minerals and are generally tasty, well structured and meaty wines. With a minimum alcohol of 12.5%, they show fine balance of both acidity and alcohol. "Superior Calatayud" is a special designation for reds made with a minimum 85% red Garnacha from low yield vines at least 50 years of age. Garnacha is also used to craft lively and refreshing rosé wines.
Dinner Inspiration
STARTERS/SIDES:
Tomato and bell pepper gazpacho.
Crostini with Spanish eggplant spread.
Serrano ham with membrillo and manchego.
Olive spread on toast.
MAINS:
Pork ribs with cumin and cider vinegar.
Empanada of pork and chorizo.
Chicken with chorizo and smoked paprika stuffing.
Turkey burger with swiss and mushrooms.