There is no denying the effects of global warming on the world; in agriculture, nature and hence the wine industry. Wine grapes historically grow best in a narrow band of land around the world where climates are moderate and promote the balance of acidity and ripeness of fruit. The effects of greenhouses gases are predicted to increase the average temperature anywhere from 2 degrees to 11.5 degrees Fahrenheit by the end of this century. [source: EPA] Temperatures have already risen in Spain and France over the last few decades by an average of 3 degrees, and harvest dates have been moved forward by three weeks in part because of warmer temperatures during the season.
I wish I had better news to report; however, we have seen more torrential rains, wildfires, flooding, an increase in canopy growth, decrease in yields as well as increases in manual labor as signs that we are dealing in different times. This news is terrible, and yet the reality.
As a person that likes to try to see the silver lining, there are a few things that can be looked at from a wine glass-half-full perspective. Enter European Grenache/Garnacha, one of the world's most widely planted grape, as one savior for the wine industry.
Garnacha aka Grenache thrives in hot, dry conditions like those found in Europe's South of France and the North of Spain in Protected Designations of Origin (PDO = DO) like Calatayud, Campo de Borja, Carinena, Somontano, Terra Alta; as well as Rousillon Geographical Indications (AOP Banyuls, AOP Collioure, IGP Côte Vermeille, IGP Côtes Catalanes, AOP Maury, and AOP Rivesaltes, AOP Côtes du Roussillon and AOP Côtes du Roussillon Villages). Grenache is also one of the few grapes that is well adapted to handle water stress, and it is at these extremes where Garnacha excels and produces wines of concentration and complexity. Garnacha from appellations in Europe will not be as negatively affected by the change in climate because these quality wine regions have older vines, which adapt to stress conditions, have deep roots to concentrate flavor and are planted at higher elevations, which help retain freshness and acidity. Grenache also has a healthy canopy allowing it to adapt to fierce winds and is well suited for dry, warm climates.
By no means do I want to dismiss the incredible hardships of climate change. I implore everyone to do what we can to help our planet and farm responsibly using regenerative agriculture and to continue to look for ways to reduce our carbon footprint, and while we are at it, let's have a glass or two of Grenache/Garnacha from Europe.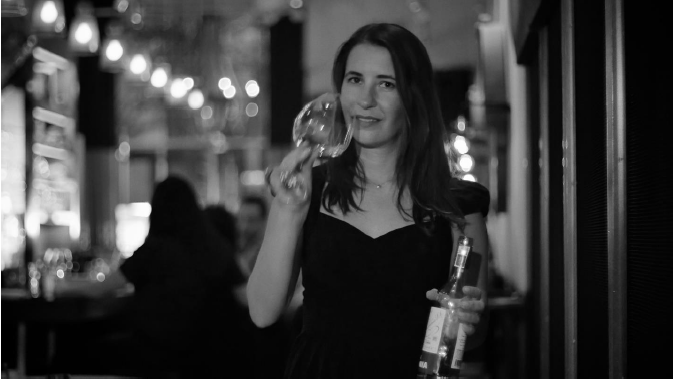 About Laura Fiorvanti-Corkbuzz
Laura Fiorvanti is one of 32 females to achieve the title, Master Sommelier. Laura is the owner of Corkbuzz Restaurant and Wine Bar which has locations in Union Square, Chelsea Market and Charlotte, NC.
Fiorvanti's fresh approach to wine has made Corkbuzz a destination for expert and novice drinkers alike and earned her recognition as both a sommelier and entrepreneur. She directs every aspect of her businesses from scouting locations to design, development and construction and all the way to marketing, mentoring and teaching wine classes. Since opening Corkbuzz, The Wall Street Journal called Laura the "It Girl" of the New York wine scene, Crain's New York Business honored her as one of their "40 Under 40," Food & Wine magazine named her one of 2013's "Sommeliers of the Year" and Wine Enthusiast included her in their list of "Top 40 Tastemakers under 40."
Laura consults for many of the top financial services companies and private equity firms in wine entertaining and travels all over the world for wine education. She is currently working on her new wine podcast and book and is a cast member of the movie Somm 3, which was released out in Fall 2018.
Laura splits her time between Manhattan, Shelter Island, NY and Charlotte, NC
Email: Laura@corkbuzz.com
Instagram & Twitter @lauramaniec @corkbuzzwine and @corkbuzzclt