Every third Friday of September, International Garnacha/Grenache Day is an exceptional occasion to enjoy one of the oldest and most widely planted varieties in the world, which hides behind wines with a pleasant palate, infinite flavor and quality, that are delicious and distinguished, specially those produced under Europe's quality schemes: Protected Geographical Indications (PGIs) or Protected Designations of Origin (PDOs), that have been producing high quality monovarietal wines from this magnificent wine grape for generations.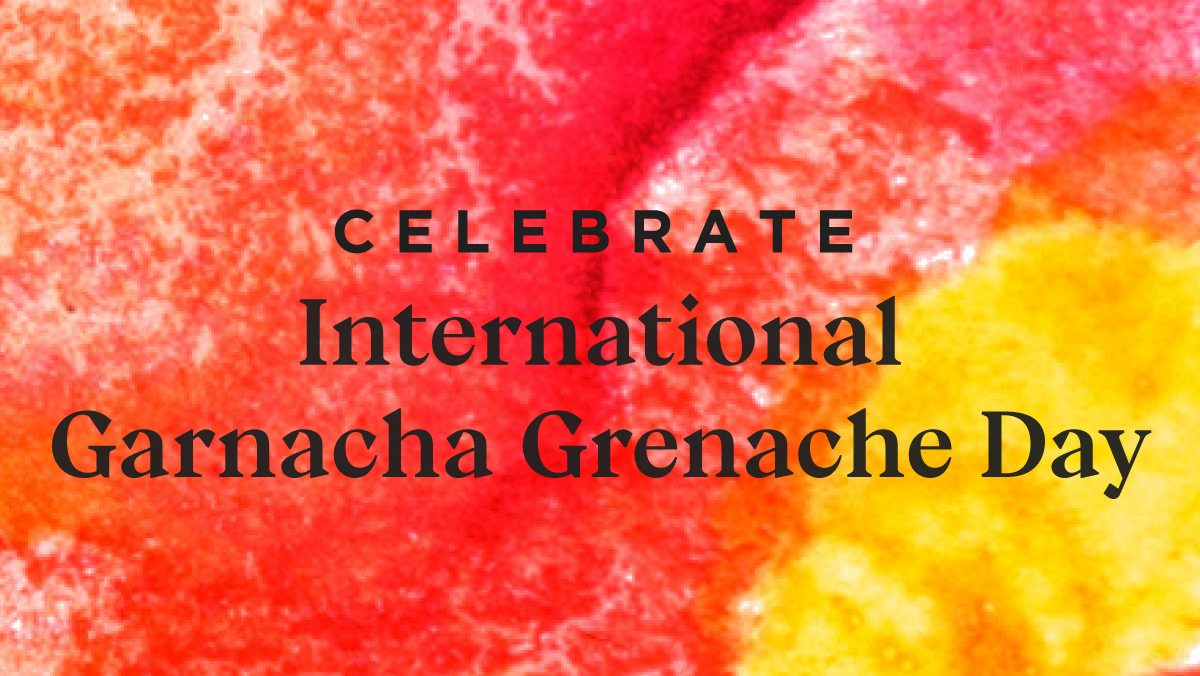 Would it be its refreshing, fruity flavor, its moderate acidity or its balanced and elegant nuances that explain why everyone is talking about it?
Tinta, Blanc, Tintorera, Peluda, Gris… diversity expressed thanks to vines with a strong character, in many cases with many years of life or even centenary, that produce excellent brunches that perfectly  express their European terroir.
Poor soils, ranging from slate, clay, pebbles, granite or limestone, among others in areas where vines are deeply stablished, producing some of the highest quality wines in the world. A paradox? Low yields are obtained in such arid areas, but making the best out of such extreme terroirs, producing a miraculous concentration of flavor. The fact that such old vines produce less fruit is actually a good thing. Because there are fewer berries, the vine can allocate more resources to the fruit and the quality will be unsurpassed. Ripe, aromatic and fruit-forward wines… The results will surprise the most demanding palates.
It takes great care, extremely low yields and decades-old vines for European Garnacha/Grenache to reach its full potential. The results vary enormously, from very light wines to some enormously complex and full-bodied ones. This strive for perfection has made the variety acclaimed by wine lovers around the world, especially in countries where they "love" the offerings coming from the old world (Europe).
Grenache variety is capable of producing wines of the highest quality and very versatile in styles and flavor profiles. Depending on where the vines are grown, the fruit can be used for still (red, white and rosé); sparkling; and even fortified or VDN dessert wines.
European wineries in the area where Garnacha originated, with the wise winemakers at the forefront, have elevated to its maximum worldwide expression a varietal that has been embraced in the Protected Designations of Origin of DO Calatayud, DO Campo de Borja, DO Cariñena, DO Somontano and DO Terra Alta in Spain and in Roussillon's  Geographical Indications (14 AOPs and 3 IGPs in France). Excellent quality and European high quality production standards provide the maximum guarantees to consumers who demand spectacular wines to discover, produced in sustainable vineyards.
Here's a toast to Garnacha/Grenache European wine grape on its International Day!