Campo de Borja

The Great Empire of Garnacha

The Protected Designation of Origin Campo de Borja obtained the designation of origin on 1977.
Its production area is located in the north-west of the province of Zaragoza, in the Campo de Borja region. It is composed by 16 municipalities, has an extension of 6.270ha and has 15 registered wineries. As home to several large cooperative wineries, owned collectively by farmers, Garnacha wines of Campo de Borja are highly regarded as excellent values with great availability.
Their wine-growing heritage is very rich; the oldest vineyards of the P.D.O. are from 1145 and of the 3.306 hectares of Grenache, about 40% of the vines are between 30 and 50 years old. Their productions are low, but extremely appreciated enologically speaking, for the structural and aromatic complexity they provide to the wines.
The varieties of Garnacha grown in this region are: Tinta (Red), Tintorera (Alicante Bouschet) and Blanca (White).
Garnacha is almost entirely red here, with vines distributed across three distinct zones, defined by altitude. Most common soil is sandy earth over limestone, stony and well drained. On the mountain slopes, stony- and ferrous-clay is found. A continental climate of dramatic extremes, Campo de Borja includes cold winters and long hot summers with little rain — perfectly suited to Garnacha. The summer heat is somewhat tempered by the Ebro river and its tributaries, with drip irrigation not unusual due to the arid conditions. The dry Cierzo wind provides beneficial ventilation to the grapes.
This diversity of soils and microclimates allows Garnacha to manifest its many complex tastes with a broad range of styles and price points.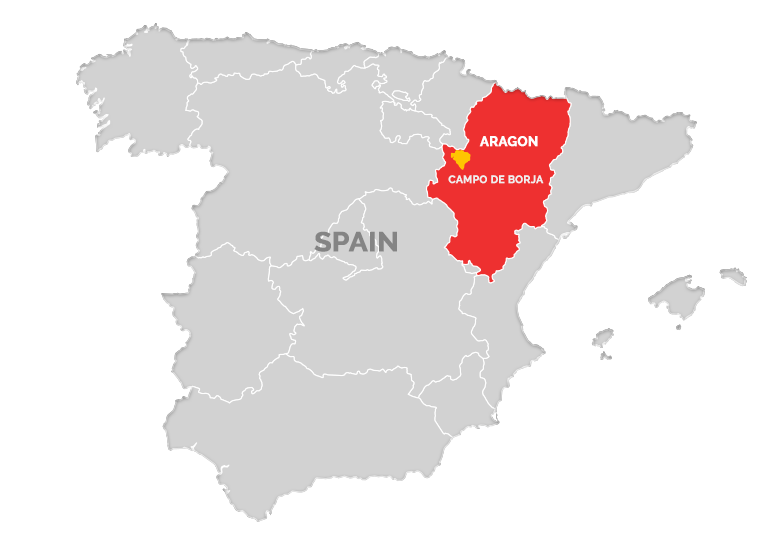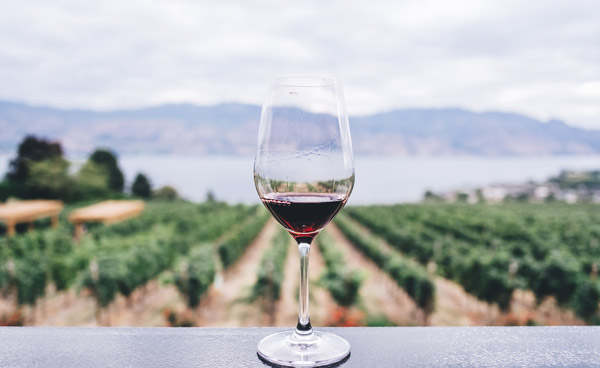 In the Glass
Campo de Borja offers both rosé and red wines from Garnacha. The available reds range from young wines, to those with age designations like Crianza, Reserva and Gran Reserva, all showing clear fruity aromas, energy and personality. Altitude has a profound effect, with powerful and aromatic red Garnacha coming from the lowlands, while the wines grow more subtle and elegant with higher elevation.
Dinner Inspiration
STARTERS/SIDES:
Spicy chorizo and cheese tortilla.
Lentil salad.
Mashed potatoes with paprika and bacon.
Char-grilled spring onions
MAINS:
Paella mixta.
Chicken enchiladas with molé.
Spanish egg and sausage stew.
Spicy cod with tomato sauce.
Grilled young lamb chops