As temperatures begin to drop and green foliage changes to golden hues, the Northern Hemisphere welcomes the arrival of autumn. Hazy summer nights are replaced by crisp, cool ones and sandals are swapped out for sweaters. While some may lament the departure of warmer days, the seasonal change brings along the exciting return to hearty fall cooking.
There's no better way to complement your seasonal dishes than with a glass of Garnacha wine. A true Mediterranean grape, the majority of Garnacha vines are located in Spain and France. While Garnacha grapes have been transplanted to the likes of California and Australia, the Garnacha vineyards continue to dominate in the Southern Mediterranean region.
Garnacha grapes are extremely versatile, yielding red, white, and rosé wines. While rosé is great summer flavor, these fall Garnacha pairing recommendations leave out the sweeter rosé in favor of fuller bodied wines to pair and share with fall-inspired dishes.
Garnacha Reds
Garnacha reds generally have a mid-range level of tannins and can be medium to full bodied. The velvety, rich essence of Garnacha red wines leaves drinkers with sweet aromas of raspberry, blackberry, or black cherry. Oftentimes, there is a subtle spice element in the wine. This combination of aromas and flavors makes Garnacha reds easy to pair with a wide variety of dishes. For fall, the wine goes best with rich plates like braises and stews, especially if they're accompanied by dark sauces. Try combining a Garnacha red with a rich meat like this slow-roasted leg of lamb dish from Serious Eats. Coated in a garlic, rosemary, and lemon zest, the wine is the perfect match for the savory lamb recipe.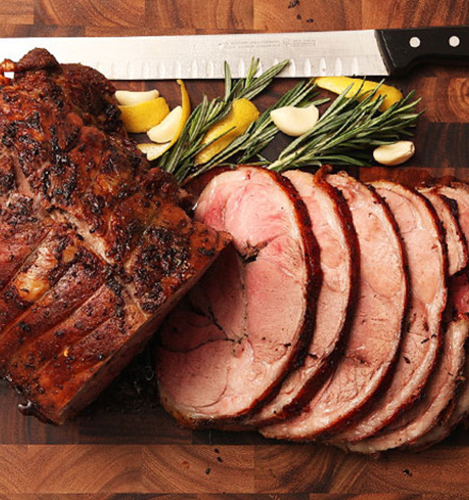 Garnacha Whites
Evoking flavors of apple, citrus, and green fruit, Garnacha whites are known for a higher alcohol content and bold flavors. This full-bodied white wine also carries a complex spice profile, oftentimes hinting at cumin or nutmeg. Garnacha whites are the perfect glass to accompany most seafood dishes, and can stand-up to complex flavors. Try pairing Garnacha whites with this mouth-watering paella recipe from the food blog Spoon Fork Bacon. Filled with a delicious mix of clams, mussels, shrimp, chicken, and Spanish chorizo, this traditional Spanish recipe makes a flavorful companion for Garnacha whites.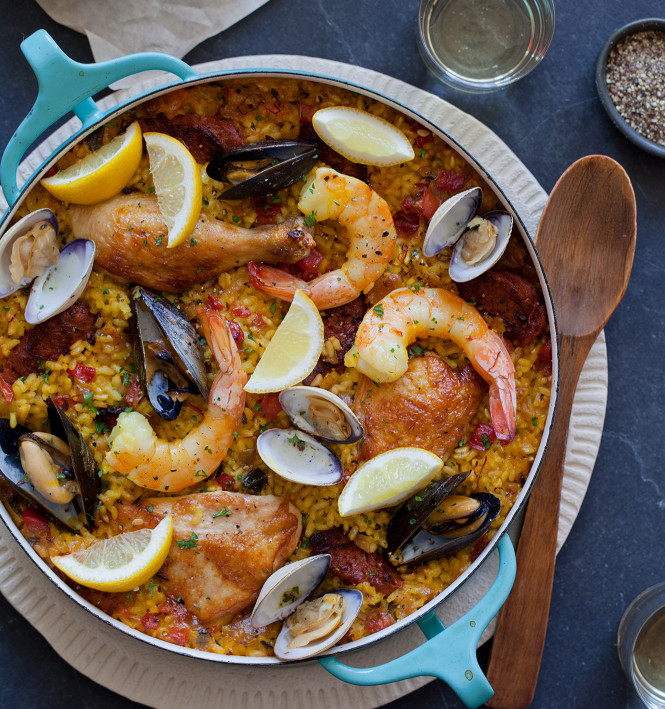 Whichever flavor you choose, your fall cooking deserves to be paired with a glass of Garnacha wine.