The European Garnacha/ Grenache has gained popularity for its quality and its excellent flavor. And the wines made with this variety have become authentic jewels that seduce consumers around the world. Behind that success is a new generation of European winegrowers from Spain and France making innovative wines featuring Grenache, a central point in the tapestry of quality European wine.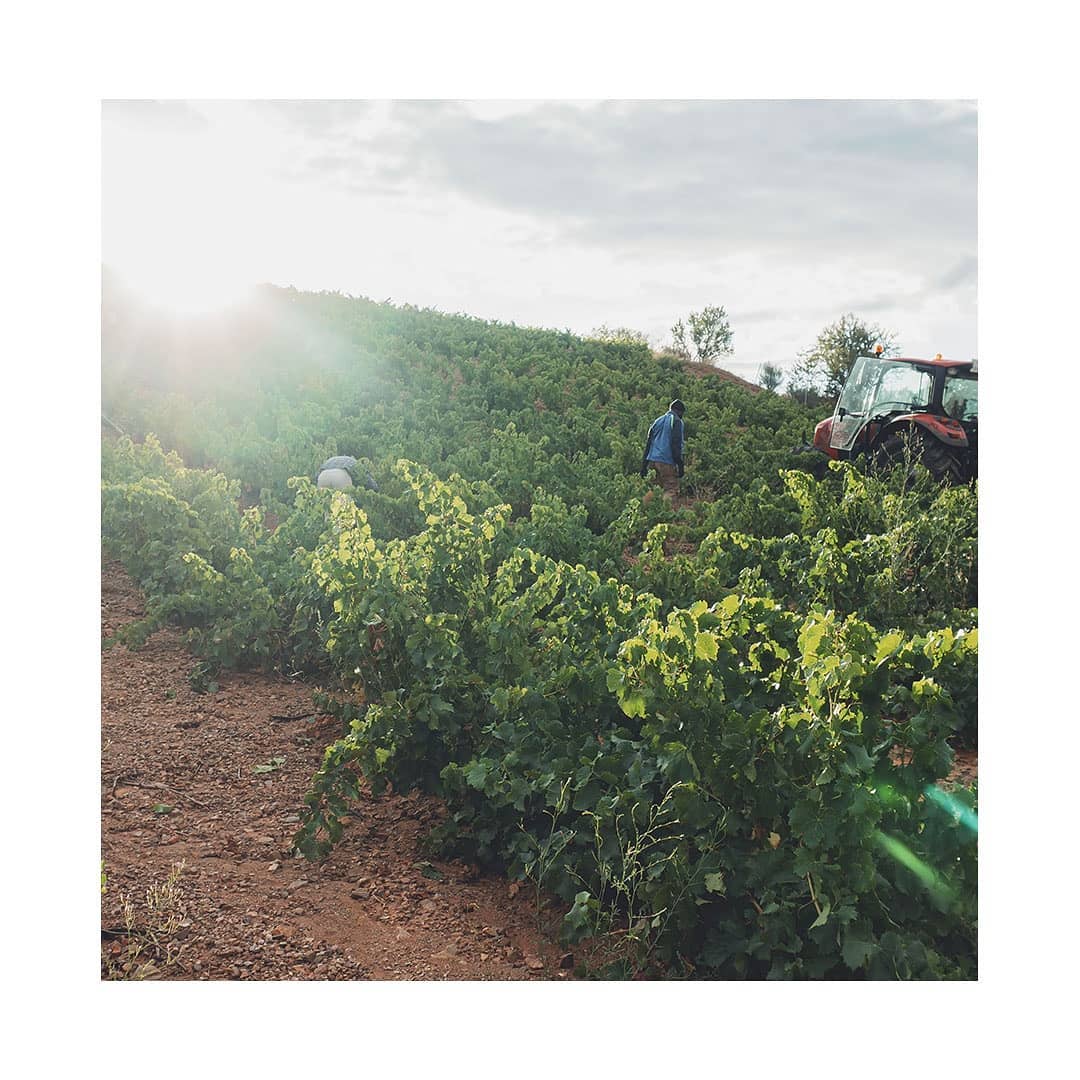 One sip of these wines is enough to understand the ability of this European quality variety to produce complex, structured or not but always balanced wines. But before reaching our palate, Garnacha has gone through a long production process and very careful cultivation. Here are some facts about the peculiarities of its plantation:
First of all, Grenache is a varietal that sprouts very quickly and requires a long period of growth to mature. Unlike other varieties, it is one of the last grapes to harvest for red wines, and adapts very well to all vineyards.
The robust wood of the upright vines allows the variety to withstand strong winds, such as the Cierzo in Spain, and the Tramuntana in France, which helps to keep the grape clusters free of diseases
The variety also tends to be drought resistant, thriving in areas with little access to water. Its long, deep roots readily seek out water, especially in hot, dry, well-drained soils with low fertility.
It adapts very well to high altitudes. The vines produce excellent fruit on a number of soils, especially those of slate, clay, pebbles, granite and limestone.
The European Garnacha/Grenache vine is a vigorous plant with considerable growth. Its clusters are between medium and large. Its berry is round and medium in size. The skin is thin or less thick.
Old vines, which are abundant in the vineyards of northeastern Spain and Roussillon in France, produce even more concentrated wines due to their lower yields and deep-rooted roots. Winegrowers are increasingly turning to these old vines, and handpicking harvest, especially in high-altitude locations with cooler conditions that preserve acidity, to make elegant, complex, age-worthy wines.
For many years its production was dedicated almost exclusively to the production of table wines, until these winegrowers from Spain and France began to produce wines and to recognize the true potential of Grenache with traditional techniques but with maximum innovation.
Currently, this grape is one of the most cultivated in the world. It has recovered the value of its origins, its status as a versatile variety full of nuances and its position as a full-bodied grape with a high alcohol content and a complexity of aromas and flavors that make it an exceptional variety
There are different varieties of Garnacha / Greanche : Garnacha Peluda, which is a mutation of Garnacha Tinta / Grenache noir, Grenache Blanc, Grey Grenache and Garnacha Tintorera. With them you can make red, white, rosé wines, as well as fortified sweet wines and sparkling. All these wines have great advantages as they are balanced, full-bodied, low to medium but sufficient acidity, low to concentrate color and with a high alcohol content. Its productions are low, but highly appreciated for its structural and the aromatic complexity of its wines.