Grenache wine is increasingly recognized by the everyday consumer. Day after day, everyone who tastes it discovers its magnificent characteristics and unmistakable flavor. However, there is much more to know about this wine grape originated in Europe. Each bottle of Garnacha wine can be made from five different wine grapes (clones). Let us invite you to discover the  5 varieties of Grenache and the unique characteristics of each one.
Before showing the different varietal clones, let's see what characteristics they all have in common. Grenache is a medium-late ripening grape, characterized by its resistance to extreme temperatures and adapts well to different types of soil. These factors cause substantial differences between Garnacha varieties, being one of the most versatile grapes in existence.  With red, white and gray variants (among others, such as tintorera or peluda), the varietal offers a panoply of possibilities for winemakers working in the mountains or by the sea, on schist, granite, limestone, clay and pebbly soils. From lissome, fresh whites to concentrated, brooding reds, there's a European Grenache/Garnacha for every palate.
Regardless of the season, occasion or palate preference, Grenache elaborated in Europe is always the right choice. That's because Garnacha offers more diversity and versatility than any other grape variety, showcasing its many styles in European vineyards. The European varietal has more to offer than other grapes because it isn't just one variety—it's several varieties in one. There are red/black, white, grey, tintorera and peluda variants with different clones of Grenache, each of which lends a unique aroma and flavor profile to the wines. Let's dive into the diversity offered by this European wine grape: 

Also known as Cannonau; Garnacha; Garnacha Tinta; Grenache Noir; Grenache; Tinto Basto; Tocai Rosso; Vernaccia Nera; Vernaccia Nera Grossa or Vernaccina Nero, this variety of Grenache is one of the most (5th!) planted and well-known worldwide and it can be elaborated for reds, rosés, sparkling (blanc de noirs) or fortified wines. It is sensitive to pests, has little tolerance to wet and cold soils, but very resistant to wind and drought.
It produces wines of high alcohol content, great aromatic vigor and hints of raspberries. These wines are not too intense in color, medium-bodied and have moderate-low acidity.
Cured and fresh deli meats, as well as cheeses, are the best pairings for wines made of Garnacha Tinta (Red). This variety of Garnacha accepts any kind of cheese, but the best one for it is goat cheese. It also pairs really well with any dish that has been flavored with a cheese or tomato sauce, such as pasta. In addition, of course, what better combines with it is meats: from white meats, such as grilled lamb, to red meats, as stews and casseroles of beef and pork, or barbecue meat.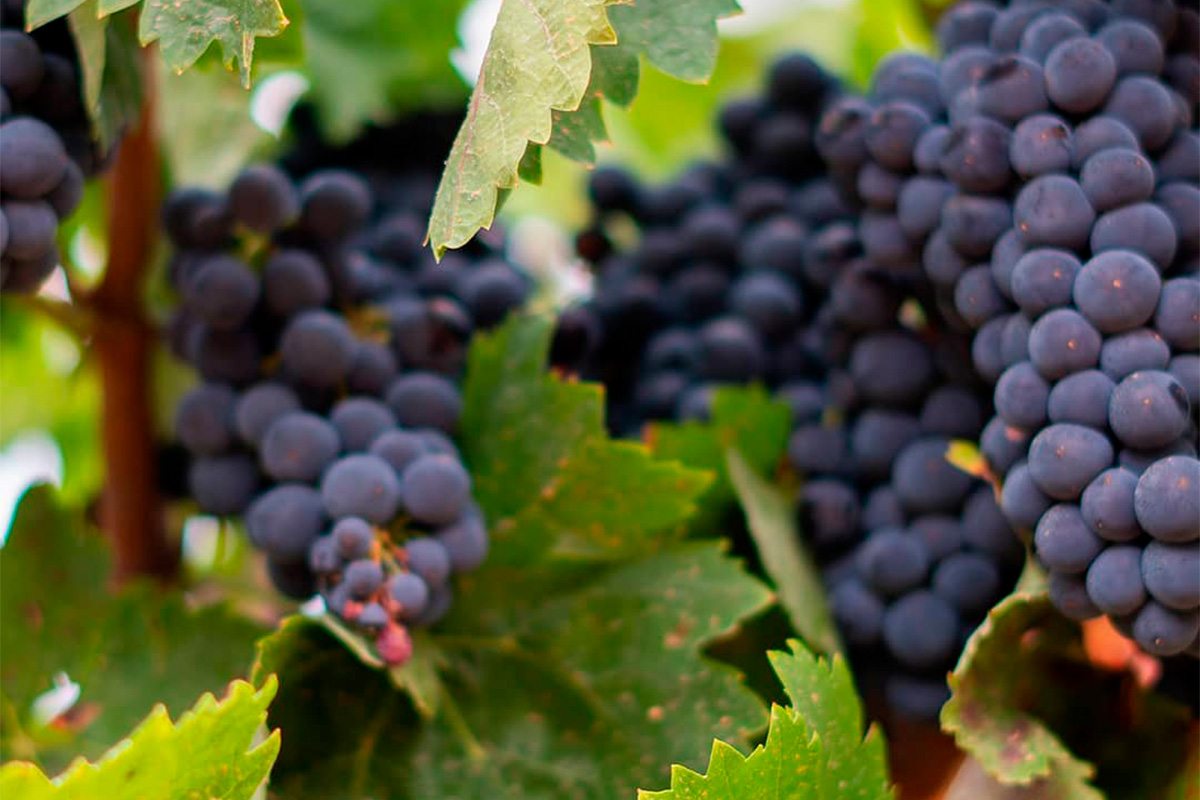 Garnacha Roja; Garnacha Rose; Grenache Gris or Grenache Rose… regardless it multiple names, it is a rare yet interesting variety. Offering a pale pink color, with coppery flashes and structure, its aroma of citrus fruits, freshness and minerality keeps somms and wine enthusiasts in love with the results it can offer.
Last but not least, the Grenache Gris wines are the best accompaniment for appetizers, especially those that include a seafood dish. In addition, it is perfect for Mediterranean salads and baked fish. Likewise, it is also ideal for Asian dishes, such as raw fish and sushi.
This clone gets its name from the hairy leaves resulted from a mutation of Grenache Noir, being resistant to drought, it adapts well to arid soils and is less sensitive to pests. The wines made with this grape have a lower alcohol content than the other varieties of Garnacha. Medium acidity, light on the palate and aromas of red fruits.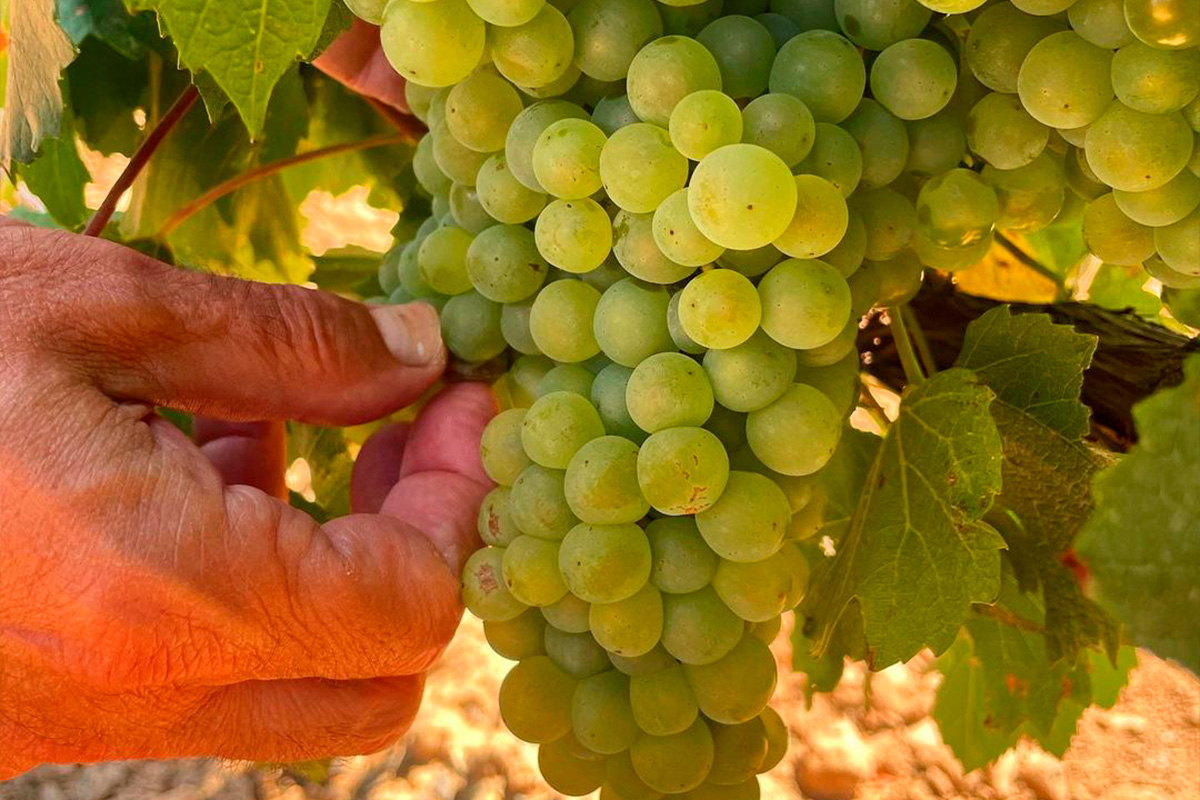 This variety corresponds to a mutation of grenache noir (garnacha tinta), which is why it shares some characteristics: it is sensitive to humid soils, very resistant to droughts and wind.
White wines made with Garnacha are structured, have a greenish-yellow color and medium-high acidity, which makes it an ideal variety for both monovarietal wines and blends. Its aromatic intensity is medium and has floral, herbaceous and fruity notes. They have a high alcohol content and are sensitive to oxidation. Experts use it to produce from fresh and mineral to plump, rich and round whites… even sweet and stale wines perfect for dessert wines.
Perfect for fish rice, mixed or oriental. Any of them is a good option to pair it with Garnacha Blanca based white. Also, it combines perfectly with fish, especially whitefish. In addition, melted cheeses and rice and pasta salads are perfect to enjoy Grenache Blanc.
Originated in France and among one of the very few wine grapes whose pulp is dark colored, which produces wines of an intense color. This grape requires abundant water and deep soils with phosphorus fertilizers and endures the cold temperatures of winter well.
The wines it produces are very dense, with medium acidity, rough and with a high alcohol content. With an intense aroma of red fruits and a very accentuated color, that turns it into a variety used for blends. It's the most tannic variety, which makes it rich in antioxidants, and perfect pairing for roast, fried or grilled meats.