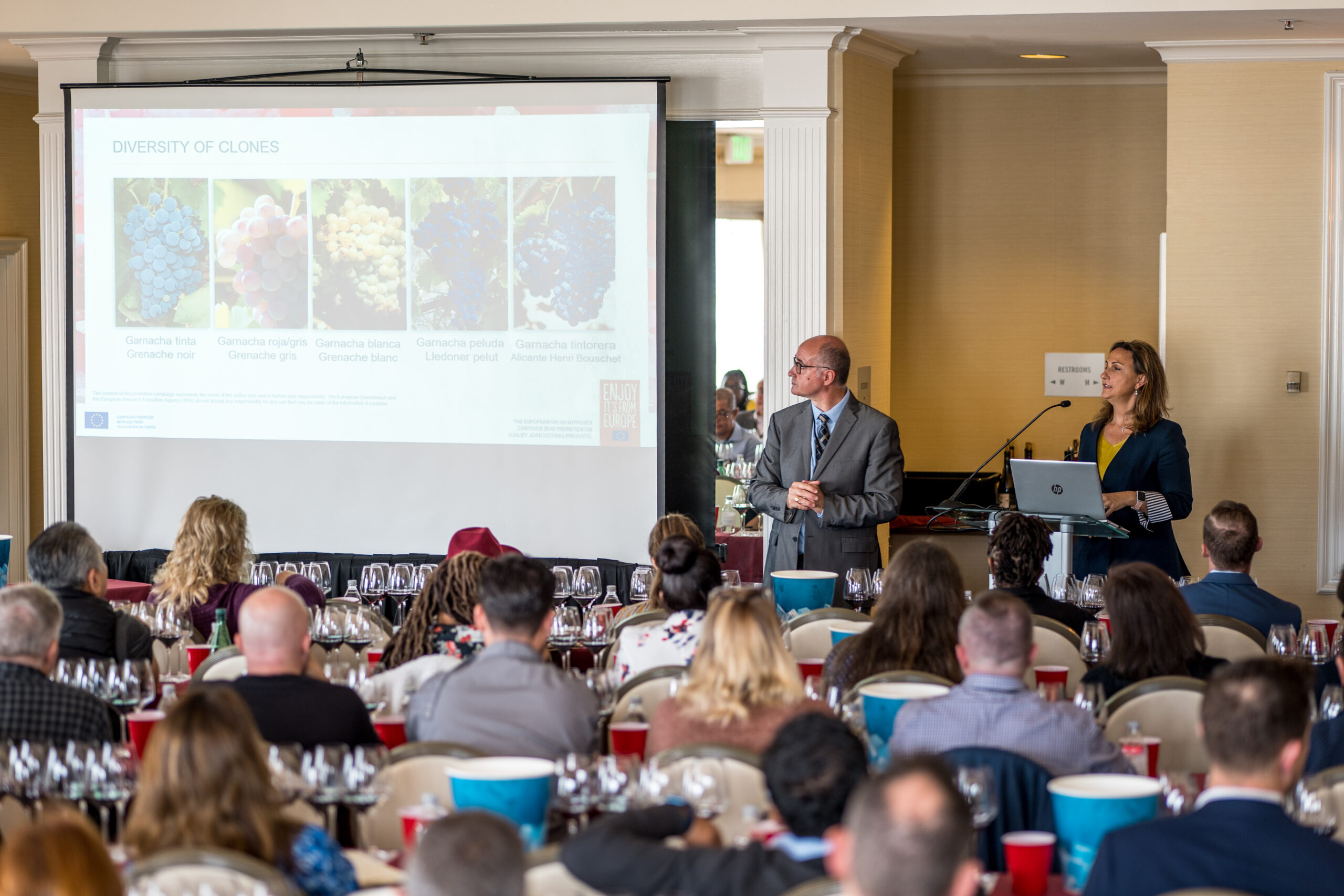 Today Garnacha/Grenache is an international symbol of quality with European origin that is creating trends and who has triumphed with a sold out seminar at the SommCon, one of the gatherings of the wine sector held in San Diego (USA) on November 6th, 7th and 8th, 2022.
On the first day of the event, the attendees were welcomed with a reception that gave way to a networking session. During the days of SommCon San Diego, eight of the represented producers showcased their wines in a tasting of Garnacha, to the professionals who attended the event, especially sommeliers. This way, they were able to confirm the great quality of these European wines in all their expressions, from whites to reds, sparkling wines or Fortified Sweet Wines. In addition, the attendees were able to receive information about the advantages of European Garnacha/Grenache Quality Wines directly from its producers, which made it a unique experience.
The conference held about Garnacha explained that this is the seventh most planted grape variety in the world today (fifth for reds). It is also one of the oldest varieties and possibly the most ecological. Garnacha wines are elegant, balanced and fruity wines that have won many international awards.
It was also pointed out that 92.8% of the world's Grenache grapes are planted in Europe, with Spain and France leading the way in terms of the concentration of Garnacha and old vines in the world. Special emphasis was placed on educating those present on European standards, especially on the importance of products under a certain quality scheme (PDO and PGI).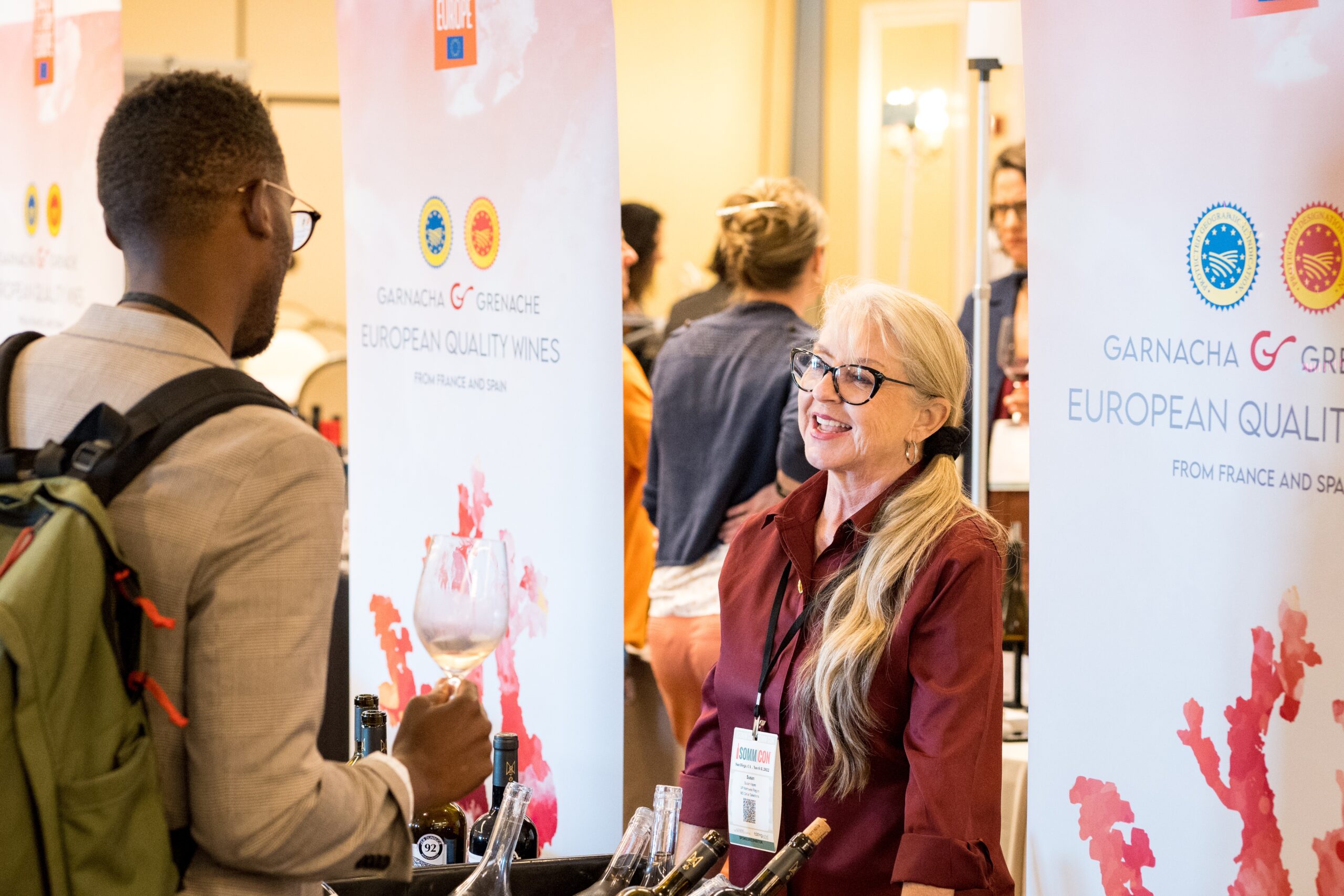 In addition, the history surrounding Garnacha/Grenache, the strength of this variety and its unique geolocation were also explained to the public. "These messages had a positive impact on US consumers," says Carolina de Funes, International Manager of the Garnacha Origen Association.
Also, that Garnacha is on the rise and offers enormous value for the US market. In fact, sales in this market have advanced 47.2% in the last ten years as it is one of the most food-friendly grapes in the world and is widely available at less than $12.8 a bottle, making it ideal to satisfy the growing curiosity and appreciation of Americans.
"It is also gaining popularity in this country due to the diversity of its clones, from light-bodied whites to full-bodied reds and Fortified Sweet Wines", notes Carolina de Funes.