The European Garnacha/Grenache grape adapts to the land where it is grown and is different in each of the regions, offering different qualities in its wines. In addition, it provides identification guarantees for the different PDO and PGI designations of origin where it is grown.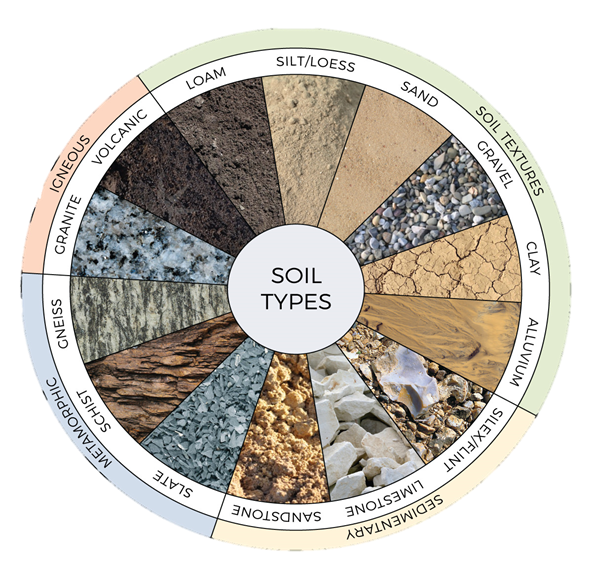 This variety is very sensitive to the variations of the terroir (soil, climate, among others) and adapts perfectly to its environment. And the best thing: depending on where this unique grape grows, different quality Garnacha/Grenache wines are produced. The robust wood especially of its old vines allows the variety to withstand strong winds, such as the cierzo in Spain and the tramontane in France, which help keep the grape clusters loose and free of illness and it to produce excellent fruit and wines in a wide range of sedimentary, igneous metamorphic or textured soils composed especially of gravel, boulders, pebbles, slate / schist, marblequartz, gneiss, granite, clay, or limestone.
European Garnacha/Grenache Quality Wines is planted especially in the production areas of north-eastern Spain and southern France, with warm climate and different soils that give rise to different qualities in the wine. Few examples bellow:
Gravel. This is a soil made up of pebbles and boulders, which come from alluvial deposits and are well drained. The vines grow very well in this type of soil, producing structured, complex, intense, and fleshy wines.
Slates / schists: There are different slates in terms of structure and color. From north-eastern Spain to southern France, Garnacha / Grenache can grow very well on Red, Grey, Black, Blue or White slates. The result of schist for wine is – in a word – complexity. Garnacha / Grenache reds, whites, roses, sparkling and vin doux naturels grown on schist soils display finesse and subtlety, undercut with hallmark minerality. Tannins in reds are firm but fine, while all wines possess a freshness (the fact that soils have a low pH).
Ferruginous-clay soils. In this case, the soils are mainly composed of clays with a high iron content and little rounded pebbles. The resulting wines have high power (structure and alcohol content) and a lot of color.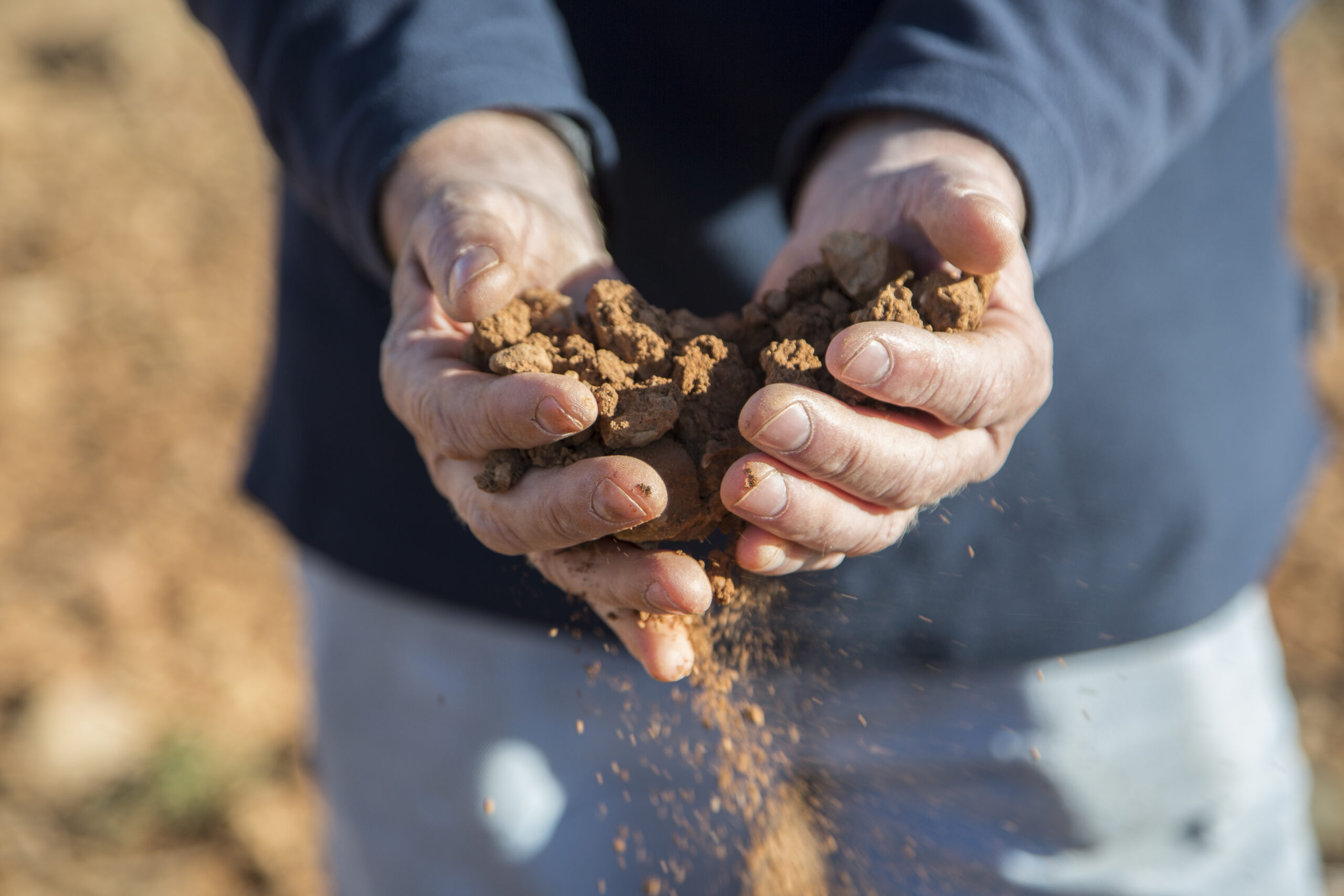 Limestone / Chalkly soils: here the wines can be vinified to show concentration or lightness, but wines will always be pleasant, complex and with a greedy drinkability.
In general, in the soils of these regions where European Garnacha/Grenache grows, the roots are long and deep and adapt well to water stress. In fact, Garnacha/Grenache prefers dry, warm soils that are well drained, where it can concentrate flavors and aromas. In this sense, winegrowers in the PDO areas of Calatayud, Campo de Borja, Cariñena, Somontano, Terra Alta and the PDOs and PGIs of Roussillon have given a new approach to Garnacha/Grenache production and have given the terroir the importance it deserves, as it is synonymous with origin and quality.
In most of these Geographical Indications their vineyards are planted with this grape that proves to be a 'variety of terroir' and whose old vines offer an extraordinary quality.
The cultivation of Garnacha/Grenache in these regions belongs to the European production system, one of the most demanding and guaranteeing. The EU's Geographical Indications scheme protects the names of products that come from specific regions and have specific qualities and a reputation linked to the production territory, such as Grenache.