With the arrival of summer, winter dishes give way to cooler and lighter meals. The same goes for wine. In summer we crave lighter and more refreshing drinks, and this means that white, rosé, or sparkling wines, and even some reds or light fortified sweet wines, gain presence. As in the rest of the year, European Garnacha/Grenache takes on great prominence during this time and, with its great versatility, accompanies the most appetizing summer recipes.
Salads, carpaccio, and sushi. If there is something that characterizes the summer is the intake of fruits and salads because, in addition to being light and hydrating, they become the most demanded food by our bodies to quench the thirst. In this sense, the most appropriate wine for these healthy dishes is the most refreshing and young: sparkling Garnacha/Grenache, from the Cariñena, Cava and Campo de Borja PDOs. This wine is a wild card as it also serves to accompany dishes as different as carpaccio or sushi, so appetizing at this time of the year. But a crispy and aromatic white wine will be also convenient.
Summer barbecue. Here the European Garnacha/Grenache wine is so versatile that it will play along at favorite barbecue parties with friends, as it has an innate affinity for grilled meats and vegetables. Aside from working especially well pork, lamb, veal, beef, chicken, or duck, it's also very good to grill eggplants, peppers, onions, or zucchinis. Chicken, pork or veal meat with yellow/green peppers or zucchinis will be well paired with an enough powerful white, a fresh rosé or a fruity, spicy, and peppery red wine. Red meats with on the side roasted onions, red pepper, or eggplants, need a red wine with an equally robust flavor and more body. Wines aged in barrels could show a good power, length and often a nice smoky flavor that will complement the charred flavors of the food.
Anything spicy or gamey, such as lamb or dishes generously seasoned with exotic spices, will go well with a Garnacha/Grenache blended with Syrah or Carignan, grape that have clear black pepper tones.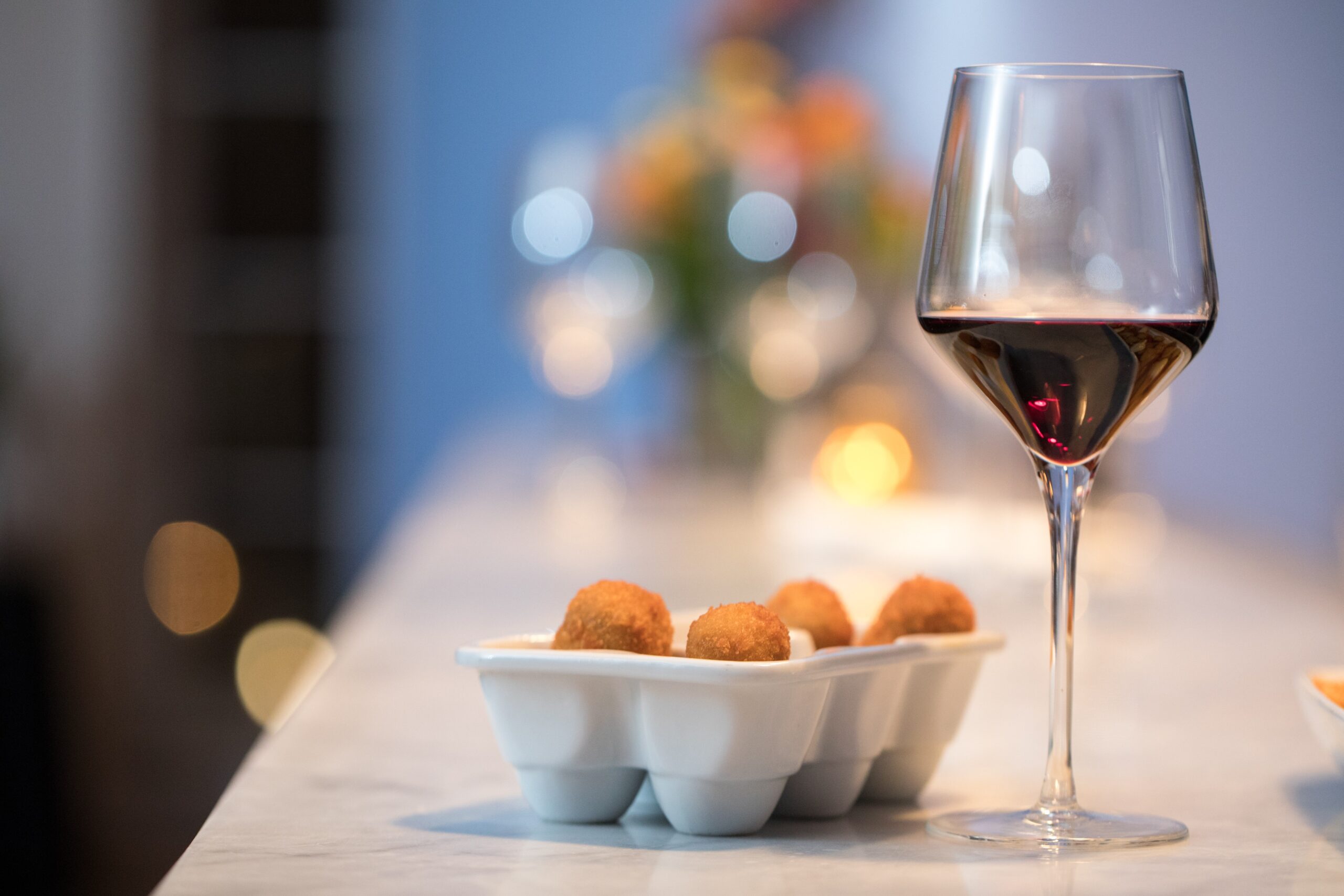 Simply seasoned grilled white meat is one of the most versatile and very summery foods that pairs well with a wide range of wines. If the meat has a lot of herbs -such as rosemary and thyme-, a chilled Garnacha/Grenache rosé with small red berries and citrus tones is a good bet. If the white meat is fried, a full-bodied, well-chilled Garnacha/Grenache white would go well. Whatever the case, all these versatile wines come from PDOs in Calatayud, Campo de Borja, Cariñena, Somontano, Terra Alta and in the Roussillon Geographical Indications.
Fish and vegetarian dishes. Elegant and with character, the light-bodied red Garnacha can accompany light grilled fish and vegetarian dishes, also very popular during these hot days. With aromas of strawberry, raspberry, cherry and pepper, these wines are found in northeastern Spain and southern France, especially were cool nights and regular breezes balance ripeness and acidity. The Campo de Borja and Cariñena PDOs offer very good expressions, as do the more prominent communes of the PDO Côtes du Roussillon Villages: Caramany, Latour de France, Lesquerde, Tautavel and les Aspres which can produce a range of "lighter" style Grenache/Garnacha, made sometimes with carbonic or short maceration and no oak to preserve the fresh fruit and terroir flavors.
Seafood. Another summertime pleasure is to taste seafood by the sea. A good plate of calamars, lobster, clams or crabs accompanied by a light and crispy Garnacha/Grenache white mineral wine from PDO Calatayud, Campo de Borja, Cariñena, Somontano, Terra Alta and Roussillon GIs is a great option for a delicious summer treat.
Dessert. To conclude the meal with a cheese course, light, less tannic reds, or whites will be exquisite. However, if the last course is sweet (fruits salad, cakes, tarts etc), a chilled fortified sweet wine from the Roussillon GIs such as a Maury (White or Grenat) or Banyuls (White, Rosé or Rimage) is ideal.