The European PDO and PGI quality schemes ensure that authentic, high-quality Garnacha/Grenache wines are made in the grape's birthplace regions —Catalayud, Campo de Borja, Cariñena, Somontano, and Terra Alta in Spain, and Roussillon in France— that straddle the French-Spanish border. But what does that all really add up to? You might be surprised at just how much PDO and PGI wine is being made in Garnacha/Grenache's European home and sold internationally.
Wine is an important part of Europe's quality schemes, which also apply to different foods—like cheeses, meats and breads—beers, spirits, and aromatized wines. There are 1,758 wine Geographical Indications (GI), which include Protected Designation of Origin (PDO) and Protected Geographical Indication (PGI) regions—that's more than half of the 3,373 GIs that existed throughout Europe at the end of 2017. By country, Italy has the most GIs, followed closely by France and then Spain, making these countries some of the most important ones for European quality wines and other products.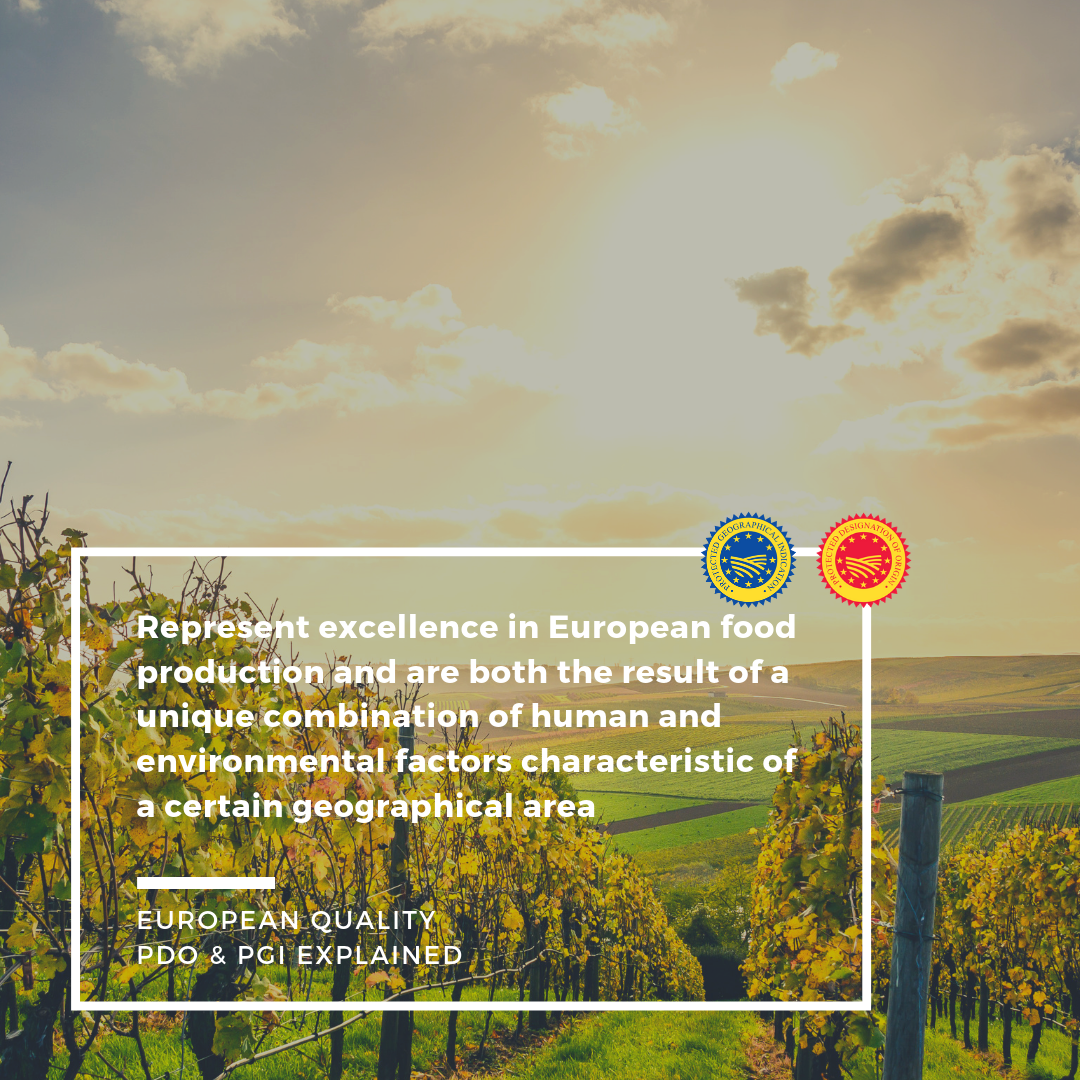 Five PDOs in northeastern Spain specialize in the Garnacha grape variety: Calatayud, Campo de Borja, Cariñena, Somontano, and Terra Alta. Together, 144 wineries and around 5,500 winegrowers cultivate nearly 35,000 hectares of vineyards—34,945 hectares, to be specific—to produce around 750,000 hectoliters of wine in 2013. Yields are low here, averaging 20 hectoliters per hectare, due to the decades-old vines, hot, dry climate, and poor, well-drained soils of these Spanish regions.
Grenache, of course, is the main grape variety in these Spanish PDO regions, representing 40 percent of vineyard plantings, but specifically, red Garnacha dominates these vineyards. In fact, these five regions produce 38 percent of the Grenache PDO wines in Spain. Terra Alta in particular is important for the white Garnacha variety, making 80 percent of the white Garnacha from Spain. Bottled as a varietal wine or blended with grapes like Tempranillo, Cabernet Sauvignon, and Syrah, Grenache makes red, white, and rosé wines in these Spanish PDOs.
Though Roussillon in France is a single region of 2,200 winemaker families, 350 private cellars, and 25 co-operatives, it is actually comprised of 14 PDOs and three PGIs. This offers a wide range of micro-terroirs and stylistically diverse Grenache wines, from dry, still white, red, and rosé wines to Vins Doux Naturels, or fortified sweet wines. As a whole, Roussillon produced 604,457 hectoliters of wine in 2016, of which 202,044 hectoliters was at the PGI level, 248,966 hectoliters was at the PDO level for dry wines, and 129,218 hectoliters was at the PDO level for Vins Doux Naturels.
When it comes to sales, Roussillon exports about 22 percent of its PDO dry wines and just two percent of its PDO Vins Doux Naturels.
That's a lot of numbers to illustrate the prominence of European PDO and PGI quality wine in Grenache's birthplace regions, but if you only remember one figure, remember this: there a 100 percent chance that a bottle of European PDO or PGI Garnacha/Grenache will be delicious.
Learn more about European agriculture and EU wine market