San Francisco. Jul 2022 – European Garnacha/Grenache wines, produced in Spain and France, "harvest" new milestones in North America. The 'European Garnacha/Grenache Quality Wines' program, financed mainly with European Union funds, is entering its second year of life, with a wide range of programmed activities, including participation in road shows and attendance at fairs in major cities such as San Francisco, Dallas, Chicago and San Diego.
This program aims to improve awareness and increase the market share of European quality schemes, specifically those that come from an EU quality scheme (PDO/PGI) and carry an indication of the wine grape variety (Garnacha/Grenache). Sofía González, manager of the European Garnacha/Grenache Quality Wines Program and Garnacha Origen Association, gave a Masterclass both on Tuesday 26th and Wednesday 27th of July at IBWSS fair in San Francisco, one of the most important events for professionals in the US calendar.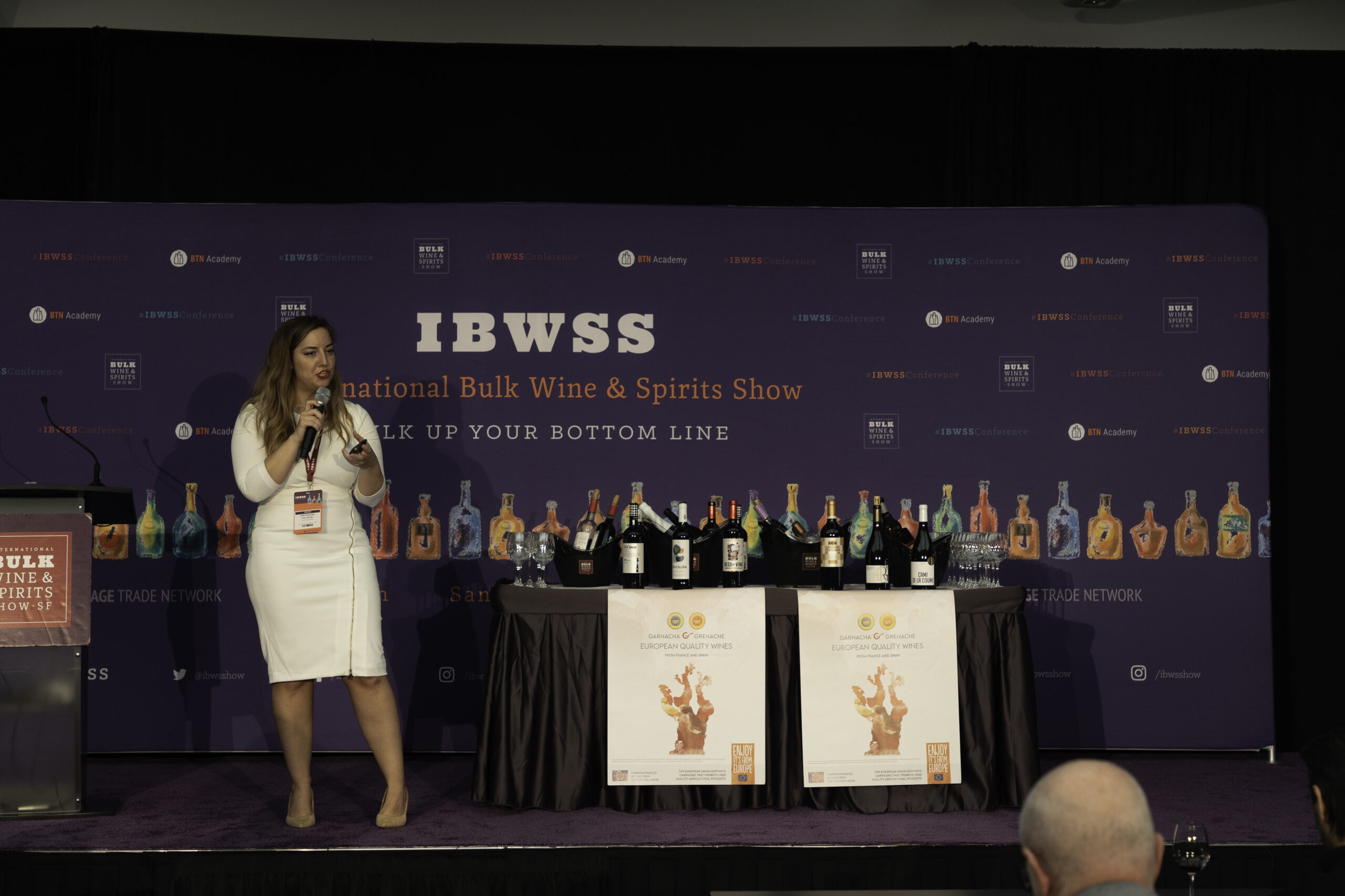 "Participation in the IBWSS in San Francisco, July 26-27, is vital for our project because it is an essential point of reference for trade, so we are confident of taking further steps to raise awareness of the European varietal wines in such a demanding country," she detailed.
The manager of the European Garnacha/Grenache Quality Wines Program emphasized that this promotional campaign represents the first collaboration in history between Spanish and French producers as a tribute to the legacy and potential of the variety. For the moment, the evolution of these European wines in the US is very positive. In fact, the market share in value has risen in this country by 47,2% in recent years, data that can be explained in large part by the actions of the European program and the efforts of producers and marketers to promote this varietal so markedly differential.
This promotion and dissemination European program, promoted by Garnacha Origen Association and the Interprofessional Council of Roussillon Wines and co-financed by the European Union, will make it possible for Grenache wines to participate in such important trade events as IBWSS (San Francisco); Texsom (Dallas), USA Trade Tasting (Chicago); and Sommcon (San Diego), among others.
"Garnacha is more fashionable than ever in the US and internationally. We are fortunate to have a very fruity, round variety that expresses the terroir and tradition well, thus adapting perfectly to the new trends and demands of North Americans," she said.
The Association for the Promotion of Garnacha Wine (Garnacha Origen) brings together the Protected Designations of Origin of DO Somontano, DO Terra Alta, DO Cariñena, DO Calatayud and DO Campo de Borja, in Spain, while Interprofessional Council of Roussillon Wines (CIVR) brings together 17 Geographical Indications, including Protected Designations of Origin (PDO) and Protected Geographical Indications (PGI), and, under such quality schemes, produces a wide range of wines, from sparkling to still – reds, whites and rosés – and even fortified VDN wines.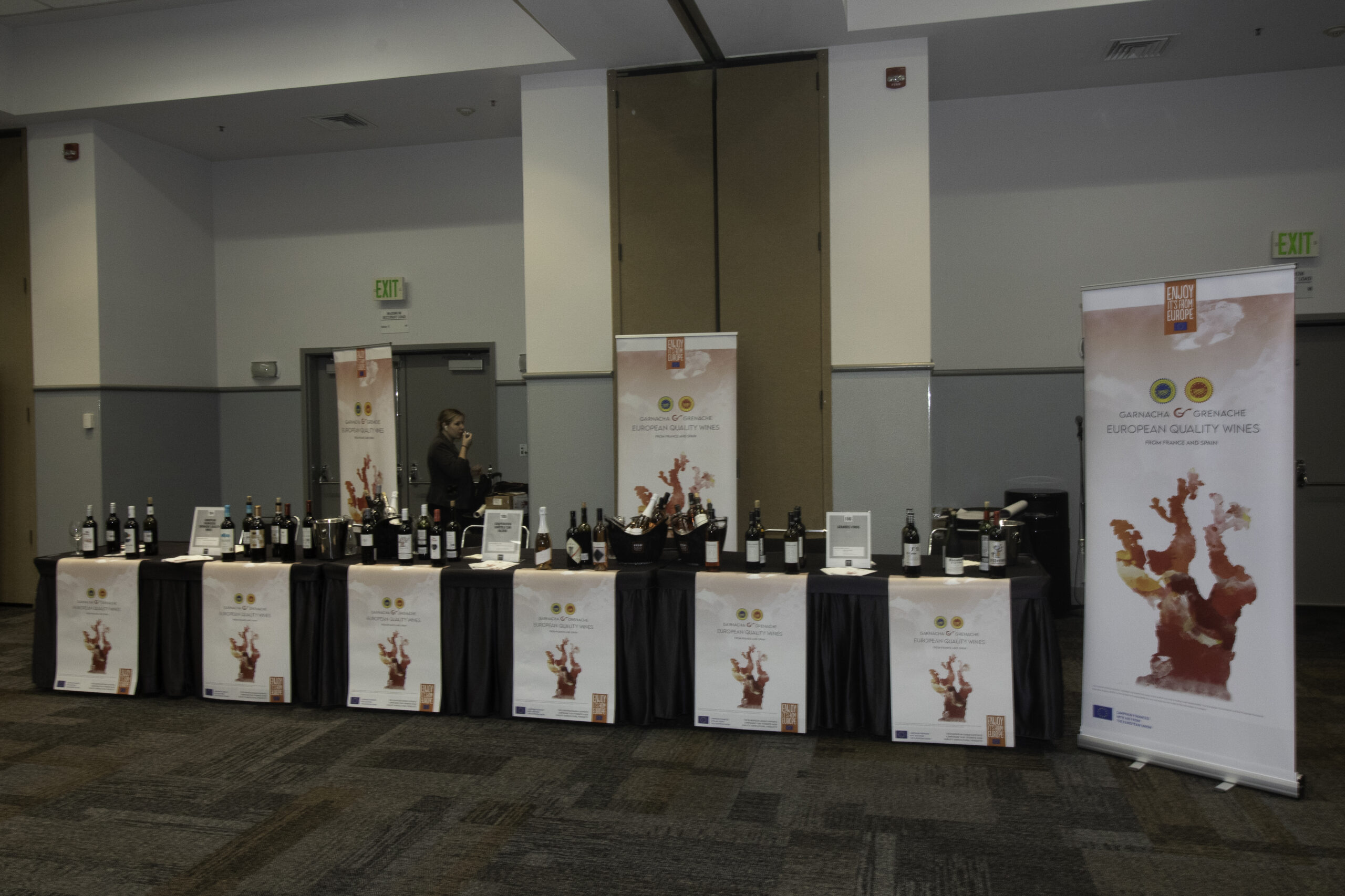 Garnacha, also known by its French name 'Grenache', is one of the oldest and most widely planted grapes and an emblem of the "terroir" and the identity of large agricultural areas in Europe, although we can find this variety in practically all over the world. In its favour is its versatility, thanks to a wide range of red, white, rosé and even dessert and sparkling terroir-led wines. "We are very satisfied with the evolution of this campaign, as we are making progress in achieving our objectives, which are to increase the competitiveness of EU quality wines, specifically those produced with the Garnacha/Grenache grape," González remarked.
Grenache has achieved a very good image and acceptance among the best American prescribers and professionals, but there is still a long way to go to reach the general public and consolidate a greater presence in stores and restaurants for this type of quality European wines. Even more so in a country as important as the US, where wine is mainly chosen according to the grape variety. On this point, Garnacha Origen Association and Roussillon Wine Council have been pioneers and forerunners in focusing on the variety, until now absent from the appellation focused communication strategies of the European wine industry.