The Garnacha/Grenache is an international symbol of quality with European origin that is creating a trend in the USA. These unique wines have once again been the protagonists of one of the most awaited meetings of the wine sector: SommCon. It was held on September 10 through 12, in Town and Country Resort, San Diego (USA).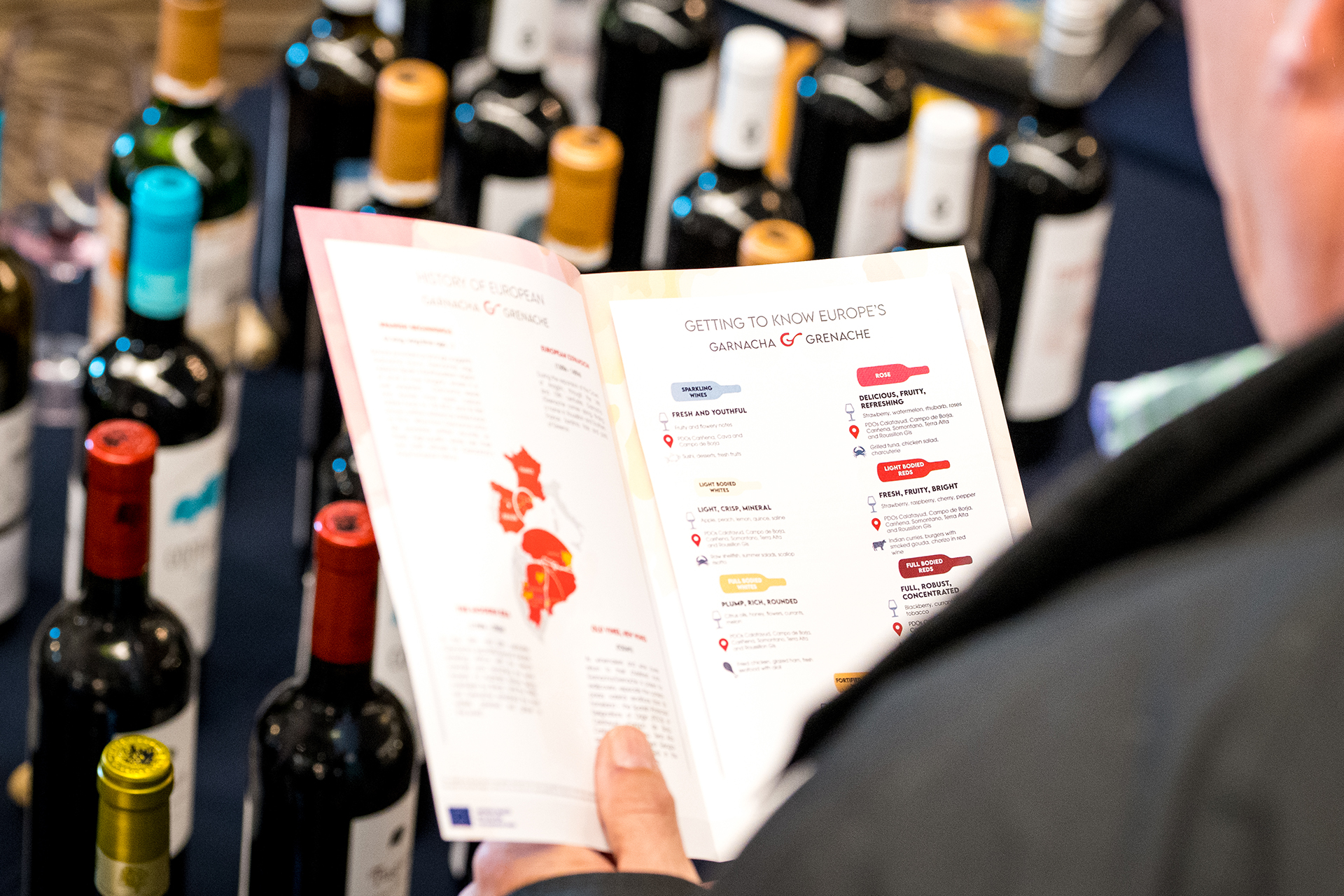 During the two days of Expo Hall, attended by wine and trade professionals and influential experts in the beverage industry, European Garnacha Grenache Quality Wines offered a tasting of Grenache wines – a selection of wines belonging to the "European Garnacha/Grenache Quality Wines" program – was organized at a dedicated booth. There, attendees were able to taste first-hand the quality and flavor of these European wines.
At this event, the attendees were shown how Garnacha/Grenache wines have the guarantee of being a European quality product with all the advantages that this entails, for example, they comply with European standards of sustainability, animal welfare, food safety, traceability, labeling, nutritional and health aspects and respect for the environment. And they are covered by EU quality schemes: Protected Designation of Origin (PDO) and Protected Geographical Indication (PGI).
In addition on Monday, September 11, a pairing dinner was held to taste different grenache wines. Here the public had the opportunity to see all its expressions: from whites to reds, including sparkling, sweet, or fortified wines and its great pairing capacity.
A seminar during the dinner, led by one of the world's leading experts Eric Aracil, Associate Manager of this European program, allowed the attendees to learn about the seventh most world planted grape variety and its European quality standards.
A 92.8% of the world's Garnacha grapes are planted in Europe, with Spain and France leading the way in terms of concentration of Grenache and old vines. Garnacha wines are elegant, balanced, and fruity wines and thanks to that they win numerous international awards.