European origins
Botanical evidence strongly suggests Garnacha (a.k.a. Grenache) originated in Spain's Northeastern region of what is now Aragón, where it is well adapted. Garnacha seeds and leaves have been carbon dated back to 153 BCE, and its first known written reference dates back to 1513. Wine from Grenache actually predates written records, so these high-quality wines are their own best witness to Garnacha's long European history.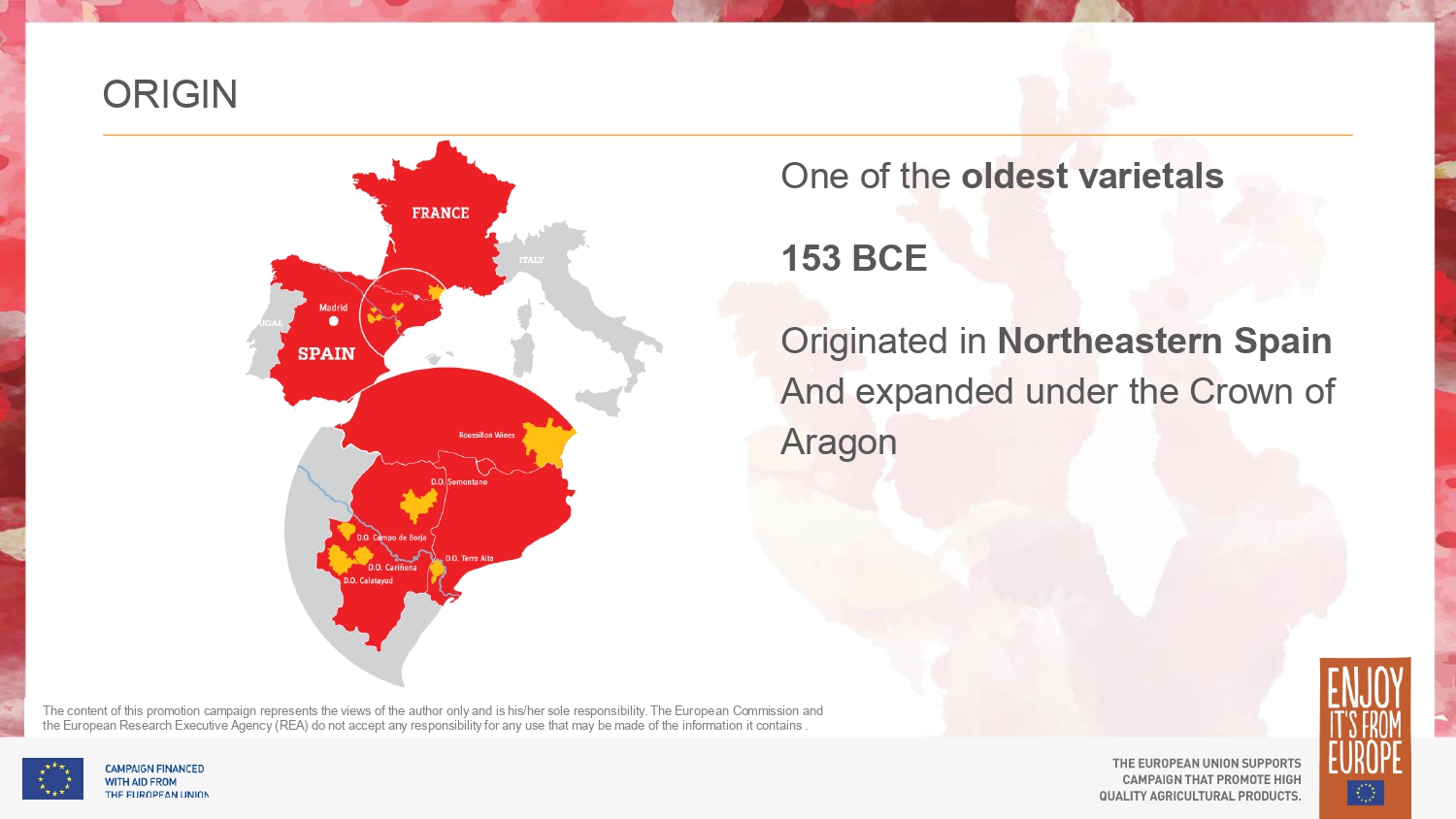 European Expansion 
During the expansion of the Crown of Aragón, through the 14th and 15th centuries, Garnacha/Grenache comes along, finding a home in Roussillon and Southern France, Sardinia, Italy and parts of Greece.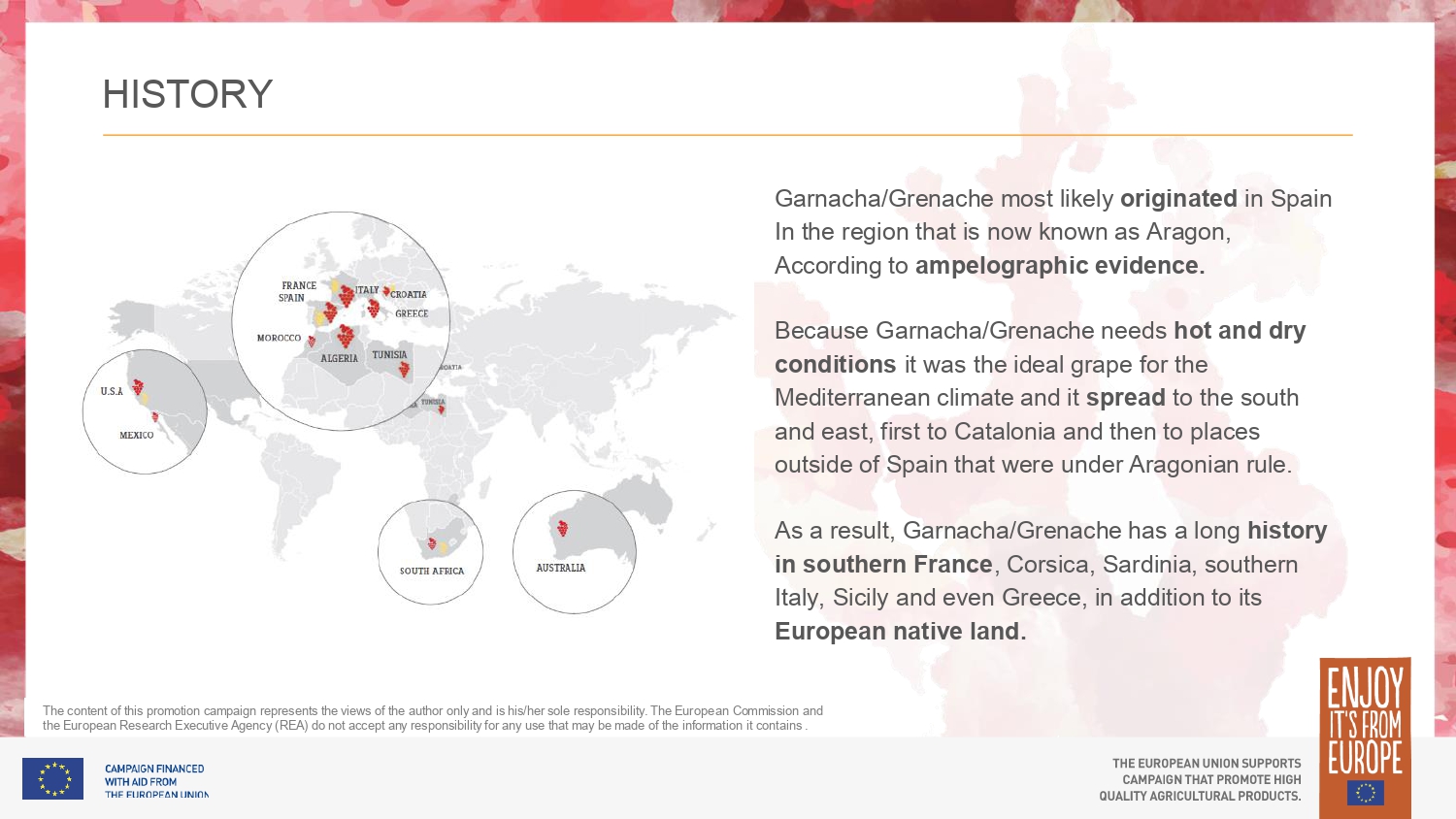 International Expansion during the Modern Era
In the 18th and 20th centuries, Garnacha expands beyond Europe, entering Africa with the French colonies and launching the wine industry of Australia, before being overtaken by Shiraz.
Until the 1990s, red Grenache remained the most widely planted red grape in the world.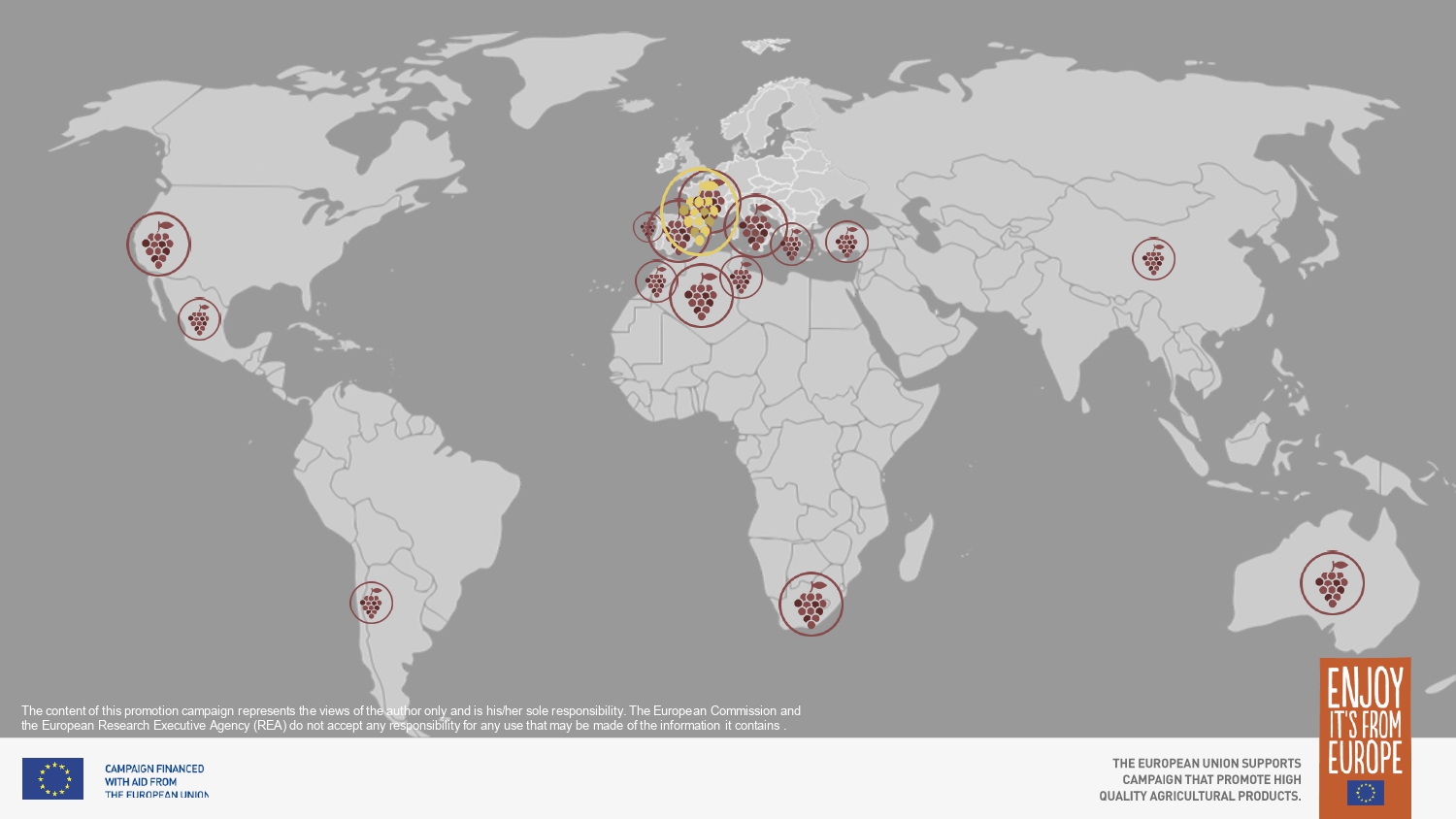 Today! Old vines, new wines
As winemakers and wine lovers return to their cherished roots, European Garnacha/Grenache is poised for rediscovery, especially the contemporary varietal renditions from its homeland – the Spanish Protected Designations of Origin (PDOs) of Calatayud, Campo de Borja, Cariñena, Somontano, Terra Alta and PDOs & Protected Geographical Indications (PGIs) in the French region of Roussillon.