Terra Alta

Where Garnacha Reigns in Red and White

Terra Alta is a Spanish Protected Designation of Origin located at the west of the province of Tarragona, between the Ebro river and Aragón border. It was provisionally recognized in 1972 and currently has 57 registered wineries.
The rolling hills of Terra Alta are home to both longstanding cooperatives and upstart wineries, cultivating both native and international grape varieties. Together with Alella, Conca de Barberà, Empordà, Penedès, Priorat and Tarragona, it is one of the seven historical appellations of origin in Catalonia. The uniqueness of "Terra Alta" is due to the "Mediterranean inland" condition in the wine-growing terroir, the predominance of traditional varieties and the existence of a wine-growing culture with its own identity.
The varieties of Garnacha grown in this region are: Blanca (White), Tinta (Red) and Peluda (Hairy)
Garnacha is vital to the region, with red Garnacha representing 26% of the total production and white Garnacha representing 20%. While red wines are important and of high quality, this region has been recognized for white wine since the 19th century and includes 30% of the world's white Garnacha.
The plateau and valley floor, where vines are concentrated, include soils of limestone and clay, with coarse elements that encourage good aeration and drainage. The Mediterranean climate of Terra Alta skews continental in the winter, with the potential for severe cold and a danger of late frosts in spring. Abundant sunshine and the convergence of two winds — cold from the north and humid from the south — promote good vine health.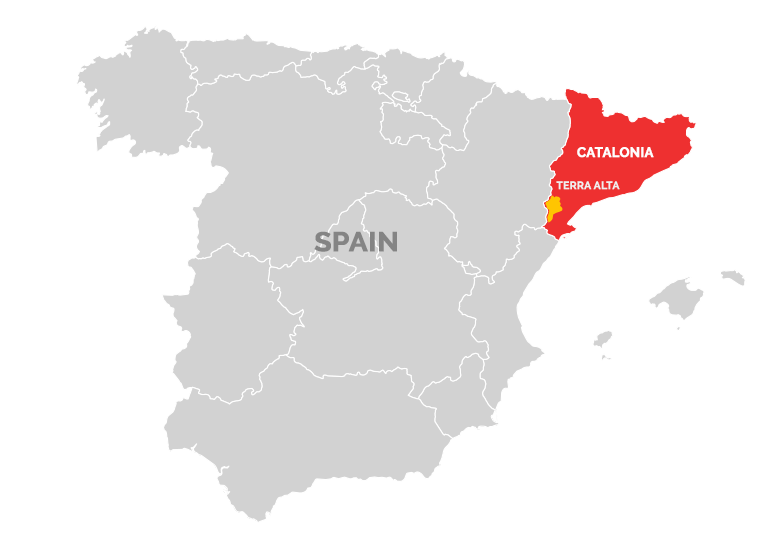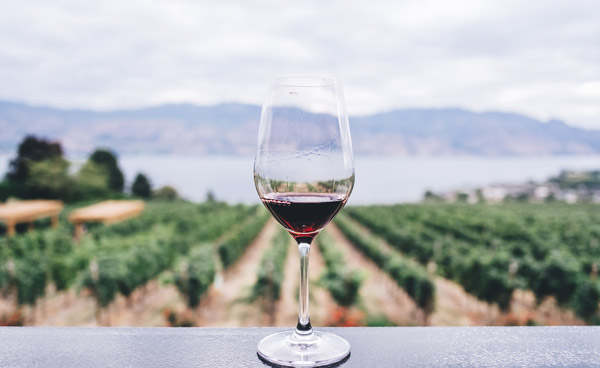 In the Glass
The designation "Terra Alta Garnatxa blanca" is reserved for wines of 100% white Garnacha that are judged to a high standard of quality. These white gems are typified by their juicy acidity, creamy texture and bright flavors. Look for notes of citrus, peach, lemon and honeysuckle, as well as the chalky mineral influence of Terra Alta's limestone soils. Red Garnacha wines often show good concentration of raspberry and cherry fruit, with a mineral streak.
Dinner Inspiration
STARTERS/SIDES:
Ceviche.
Salt cod fritters with aioli.
Prawn croquettes.
Sauteed artichoke with clams.
Japanese tempura.
MAINS:
Spanish tortilla with asparagus.
Grilled octopus with fried potatoes.
Gambas a la plancha.
Mussels in white wine.
Roast chicken with saffron