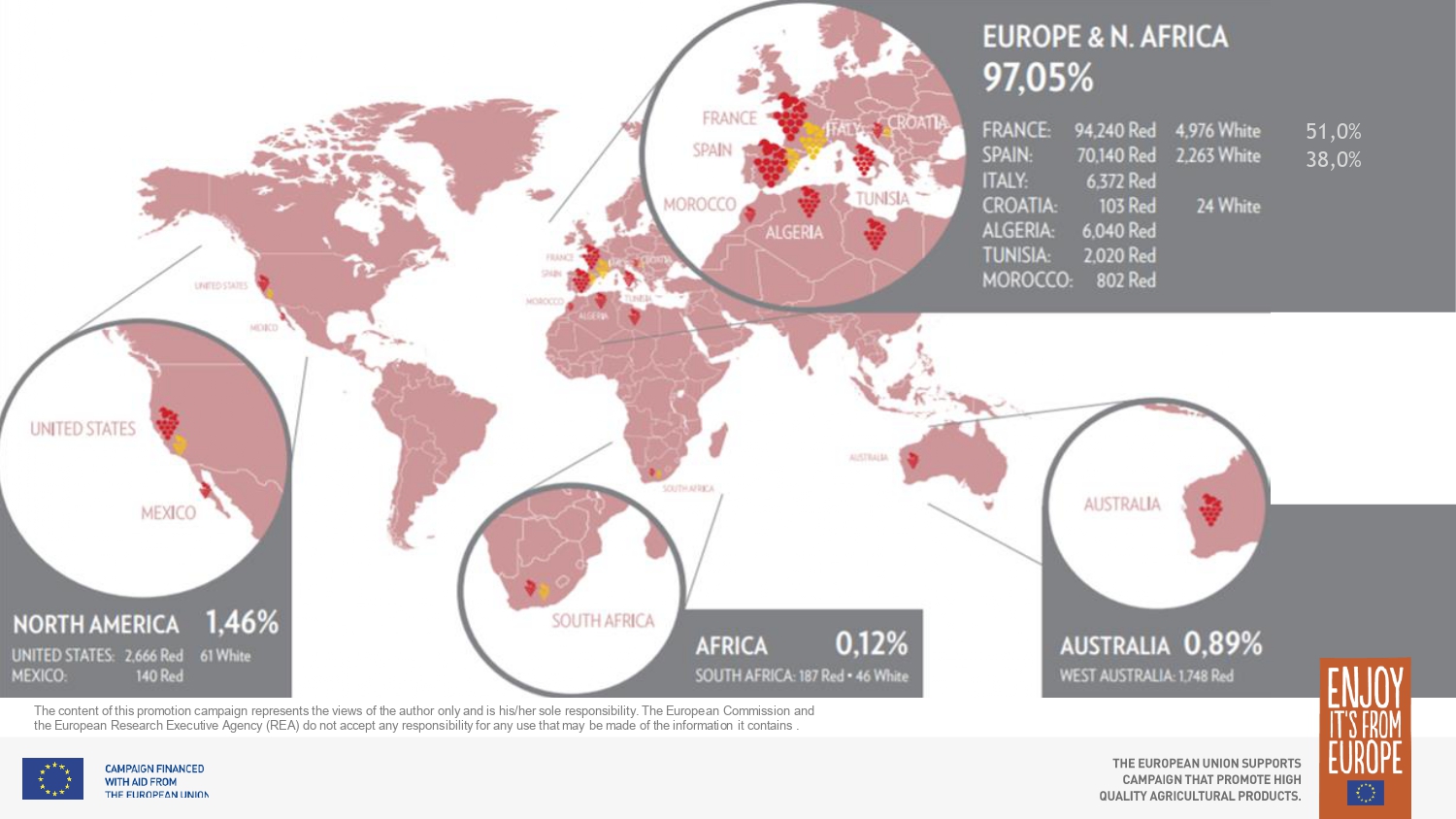 Grenache is one of the most widely planted wine grape varieties in the world with France and Spain being its largest principal wine regions. Being 5th in terms or reds  and 7th in the general rank, Garnacha Blanca, Grey, Tinta and Peluda are mostly (98%) grown in the Old World, while Garnacha Tintorera (Alicante Henri Bouschet) has a little more presence in the New World, with 7.575 hectares.
Out of 195.896 worldwide hectares, 92% remain in Europe (France, Spain and Italy mostly, according to Anderson, K. and S. Nelgen, Database of Regional, National and Global Winegrape Bearing Areas by Variety, 1960 to 2016, Wine Economics Research Centre, University of Adelaide, Revised May 2021 (First version by K. Anderson and N.R. Aryal, December 2013, revised July 2014).
A great fact to celebrate Europe Day 2022 on May the 9th! This important date commemorates the signing of the 'Schuman Declaration' on 9 May 1950. An ambitious plan to secure long-term peace in post-war Europe that is considered the beginning of what is now the European Union.