Of the geographical parameters that affect grape growing, altitude may be one of the most decisive when making quality wine. In this regard, many Garnacha/Grenache vines are found in altitude areas (the highest-altitude wine regions in Aragon and Catalonia in Spain, and Roussillon in France).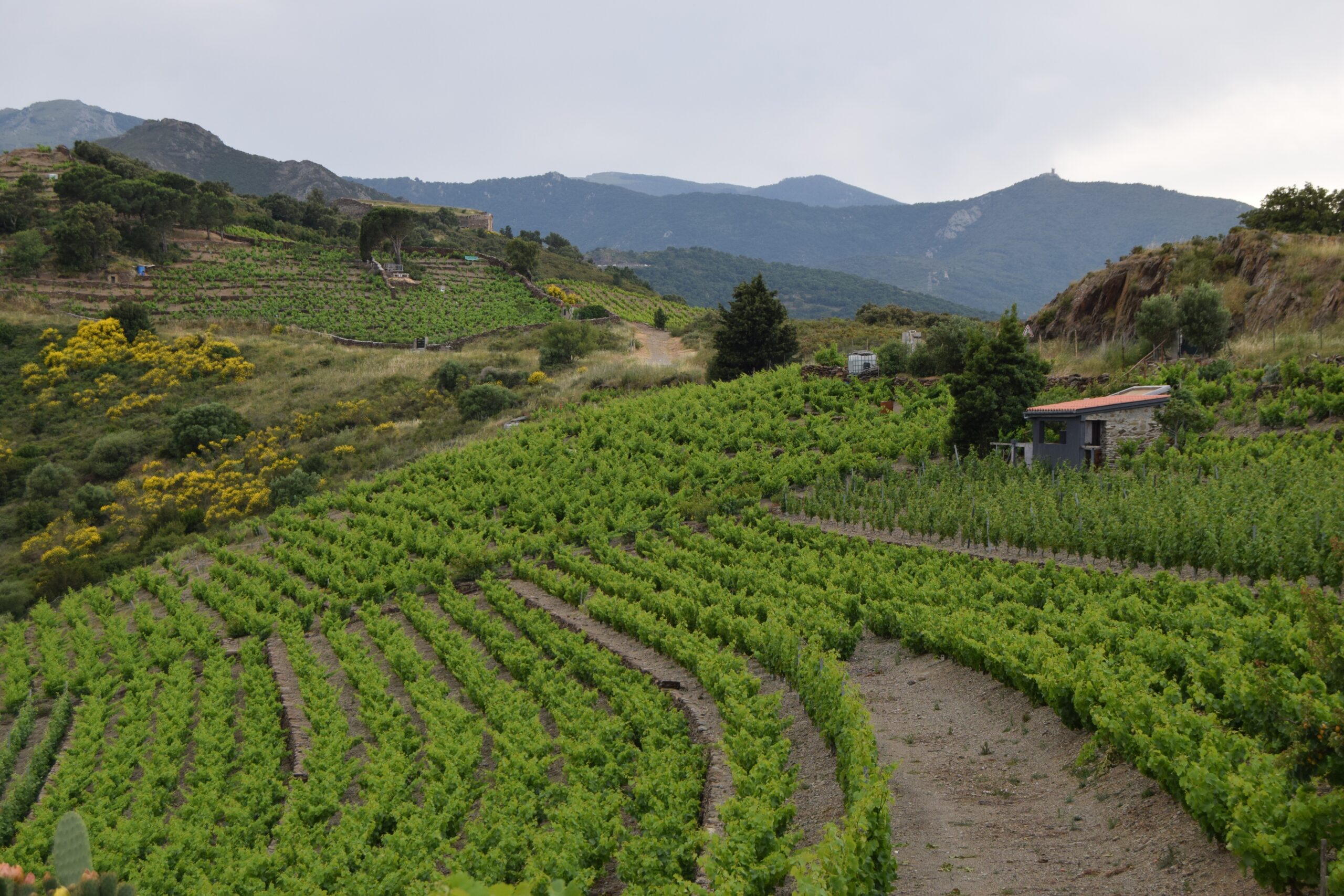 These altitude to high-altitude regions share similar characteristics: land with steep slopes and altitudes between 300 to 1,100 meters. Here, Garnacha vineyards are grown with great care and no irrigation, resulting in excellent wines.
The higher the altitude, the lower the temperature. This cool climate makes the wines fresher, more acidic, and long-lasting. Additionally, the grapes enjoy this closer contact with the sun, which preserves their aromas, gives them character and ultimately influences the wine's personality.
In high-altitude vineyards, lower temperatures mean the grapes ripen more slowly, while achieving good balance and highlighting thanks to the tangy freshness including color, aromas and flavors.
Higher altitudes for vineyards can also facilitate air circulation, which results in healthier vines.
But to understand the origin of these high-altitude wines, let's take a look at the different areas where Grenache vines are grown:
PDO Calatayud. Located in the westernmost part of the province of Zaragoza, Garnacha has adapted perfectly to the highest regions of this part of Aragon, with altitudes that range from 550 to 1,040 meters. Here, grape growing at high altitudes coexists with almond, cherry, and olive farms.
The soil conditions, the altitude at which these vineyards are planted, and the prevailing climate in the region make this designation an exceptional location for growing grapes and producing wines with a unique personality.
PDO Campo de Borja. Here, Garnacha is grown in the foothills of Moncayo mountain, and in the highest areas (between 550 and 700 meters), its vines are of a certain age and height. These two factors are of vital importance to making good wine.
PDO Cariñena. In southern Aragon there are also areas with altitudes of 800 meters where Garnacha grows on old vines – many of which are over 50 years old – that are becoming increasingly valued, placing them on the international wine map.
PDO Terra Alta. Made up of a set of elevated land (between 300 and 550 meters high) located on the right bank of the Ebro River. It is a region consisting of 12 municipalities with a large variety of landscapes.
These high-altitude areas enjoy a dry Mediterranean climate, and the dominant winds – known as el Cierzo and la Garbinada – play an important role, providing optimal conditions for the vines to develop and to produce highly concentrated, quality grapes.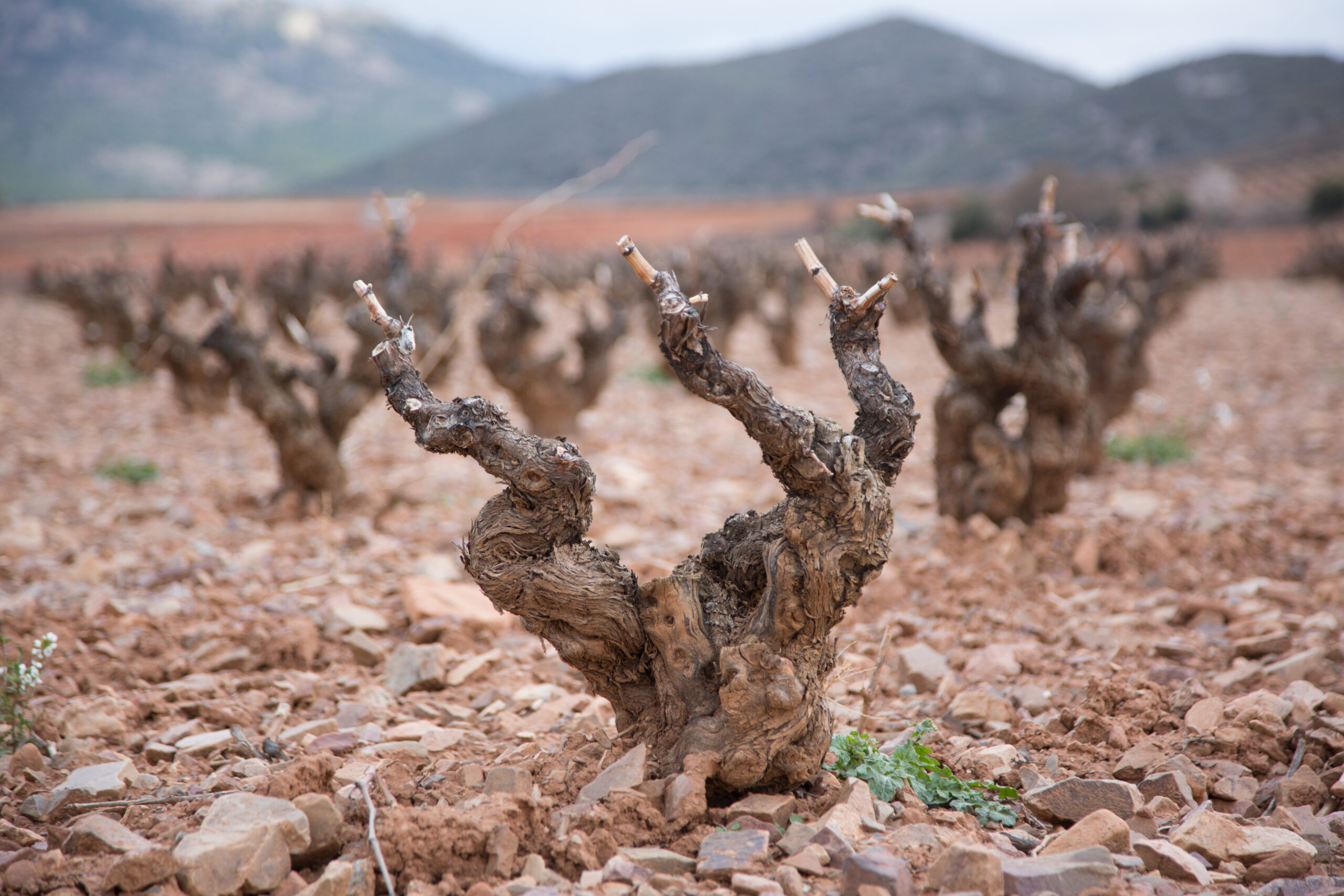 PDO Somontano. In this unique region in the foothills of the Pyrenees, Garnacha grapes give their best to create the excellent wines that have forged the path for this designation. Large vineyards (located at altitudes of up to 600 meters), nature, and ravines make up its personality.
French Roussillon. Here, altitude also contributes a lot. This region has one of the largest proportion of old vines in the world, in soils of the most varied at up to 750 meters, located for 80% of the vineyard throughout rough mountainous terrain. The warm, dry climate is well-suited to Grenache. Therefore, it offers the perfect conditions for making quality wine.