By Laura Fiorvanti MS
She has an elegant style, and she loves the Mediterranean sunshine, she thrives in the South of France, her name is Grenache. She is multi-faceted and can adapt to any environment, a crowd-pleaser, but she is not simple, she is bilingual. She is at home in Eastern Spain where she goes by the name Garnacha. Garnacha/Grenache is my favorite grape; I imagine the grape personified as a strong woman, one that can adapt to any environment and still be authentic. I have not met many people that don't love this grape, primarily because it is so different when grown in the various quality wine G.I. regions of Europe.
Garnacha is one of the world's most widely planted grapes. You will find it produced as sparkling, white, rosé, red and fortified styles of wine.  Her birthplace is in Europe in what is now known as North Eastern Spain and Southern France. Garnacha was brought all over Europe with the expansion of the Kingdom of Aragón. When grown in the Protected Designation of Origin (PDO) regions of Calatayud, Campo de Borja, Cariñena, Somontano, Terra Alta and PDOs and PGIs in Roussillon, Grenache reaches its apogee. We see her dive into the spotlight to create wines with a true and unique expression of terroir that is capturing the attention of sommeliers, journalists, and consumers.
Grenache thrives in poor soils and grows in sand, schist, granite, and limestone. Its old vines produce low-yields of Garnacha that show intensity and finesse. It is drought resistant, and its trunk is sturdy and robust enough to stand up to the winds of the valleys in the Mediterranean making it a grape that is so adaptable as well as low maintenance. These winds also help protect it from mildew and producers rarely have to use chemicals.  The Grenache vines flourish when bush-trained and when water is limited producing quality wine rich in concentration.
A meal at my restaurant (Corkbuzz), could start with an aperitif of Grenache rosé from AOP Collioure in Roussillon, move to a glass of Garnacha Blanca from PDO Terra Alta or PDO Cariñena, with the appetizer course, an Old Vine example from PDO Campo de Borja, then to a full-bodied, sun-kissed red Grenache from PDO Calatayud or PDO Somontano for the entrée before finishing with a fortified, Vin Doux Naturel Grenache from AOP Maury with a cheese course. There is no other grape that is as versatile. 
Discover how PGI and PDO European Quality Schemes help Ensure the Excellence of Garnacha/Grenache Wines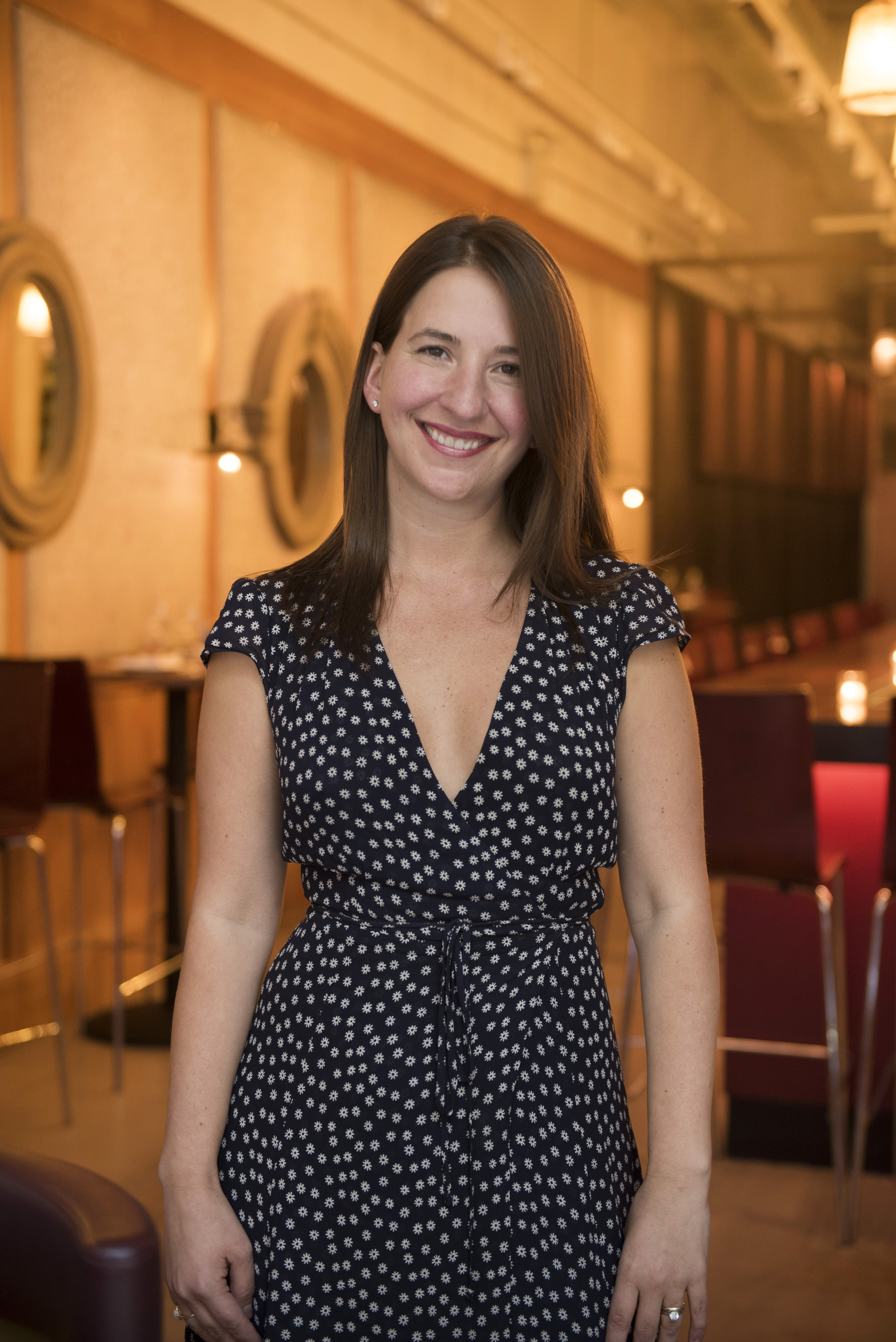 About Laura Fiorvanti-Corkbuzz
Laura Fiorvanti is one of 32 females to achieve the title, Master Sommelier. Laura is the owner of Corkbuzz Restaurant and Wine Bar which has locations in Union Square, Chelsea Market and Charlotte, NC.
Fiorvanti's fresh approach to wine has made Corkbuzz a destination for expert and novice drinkers alike and earned her recognition as both a sommelier and entrepreneur. She directs every aspect of her businesses from scouting locations to design, development and construction and all the way to marketing, mentoring and teaching wine classes. Since opening Corkbuzz, The Wall Street Journal called Laura the "It Girl" of the New York wine scene, Crain's New York Business honored her as one of their "40 Under 40," Food & Wine magazine named her one of 2013's "Sommeliers of the Year" and Wine Enthusiast included her in their list of "Top 40 Tastemakers under 40."
Laura consults for many of the top financial services companies and private equity firms in wine entertaining and travels all over the world for wine education. She is currently working on her new wine podcast and book and is a cast member of the movie Somm 3, which was released out in Fall 2018.
Laura splits her time between Manhattan, Shelter Island, NY and Charlotte, NC
Email: Laura@corkbuzz.com
Instagram & Twitter @lauramaniec @corkbuzzwine and @corkbuzzclt