The prestigious International Competition Grenaches du Monde, which for its 11 editions has been held for the first-time outside Europe -more specifically in New York City-, already has its winners. A total of 286 medals have been awarded in this eleventh edition, 11 double gold medals, 199 gold medals and 76 silver, among 800 Garnacha/Grenache wines.
Organized by the Asociación Garnacha Origen from Spain and the Conseil Interprofessionnel des Vins du Roussillon/ CIVR of France, this emblematic competition has become an unmissable event for wine and Garnacha/Grenache lovers over the years, as this special edition confirms it. In addition, the event is part of the "European Garnacha/Grenache Quality Wines" campaign which is a program co-financed by the European Commission with the aim of improving the competitiveness of the EU's quality agricultural products.
The jury was made up of 80 professionals – for the first time all North Americans- distributors, sommeliers, importers, but also journalists and wine influencers. These experts evaluated the wines from 4 different countries (France, Spain, Italy, United States) and selected the best for their best qualities. Each jury judged approximately a total of 80 wines.
233 wines of Protected Designation of Origin (PDO) and 35 wines from the Protected Geographical Indication (PGI) medalled.
To view the 286 medalists, visit Garnacha/Grenache website.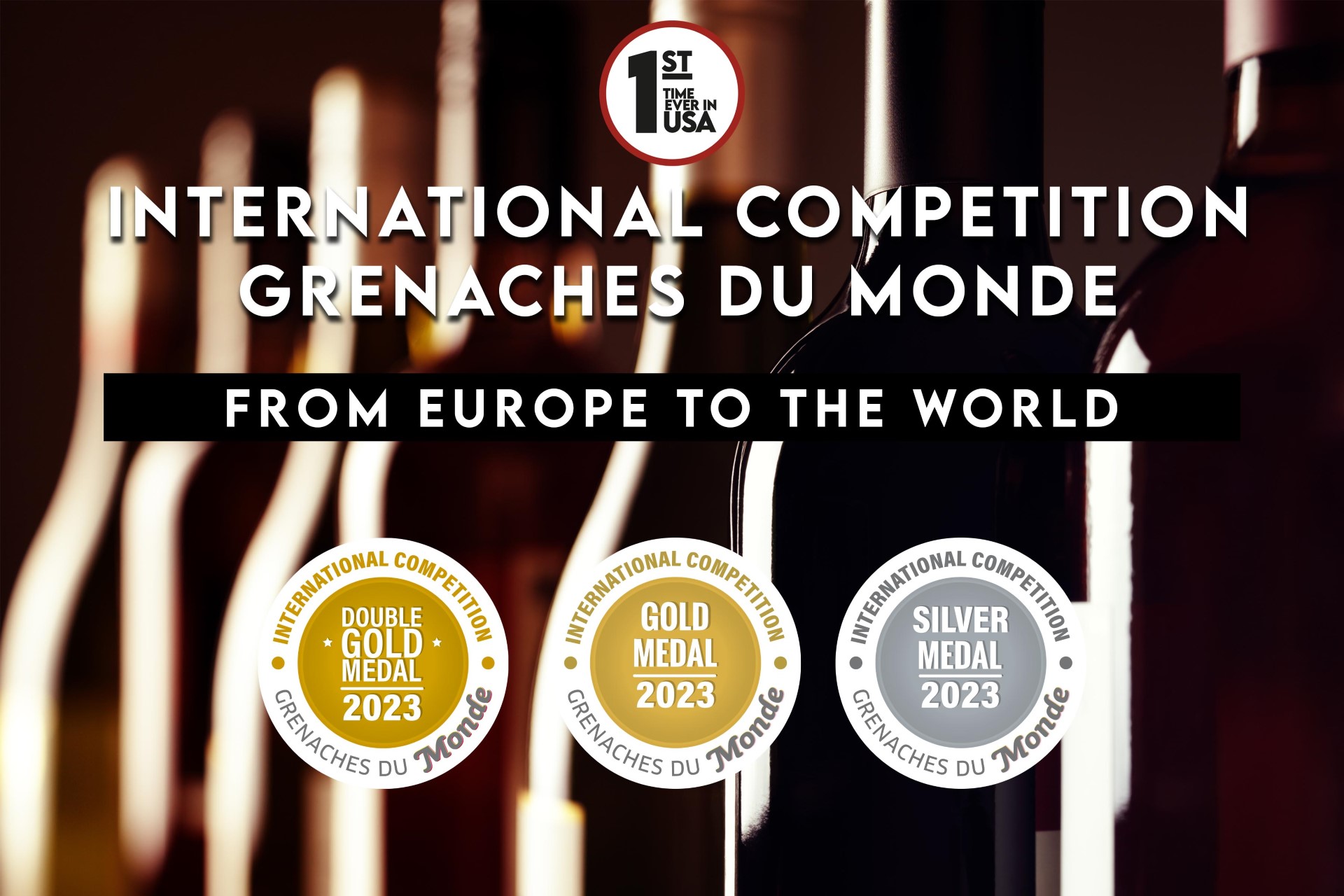 The award-winning wines illustrate the quality of these wines and form a good representation of the terroirs in which Garnacha/Grenache grows. This extraordinary edition of the international competition was held during the month of June under the slogan "From Europe to the world".
"Grenaches du Monde" is an annual competition and is open to all Garnacha/Grenache wines (pure or blended), without restriction of color, or country of origin. Therefore, the wines competing are mostly made from Garnacha/Grenache belonging to all categories of wines: sparkling, still, fortified, natural sweet, liquor wines, etc., and open to all producing countries.
The wines selected in this competition will be honored at a sensational night that will be held on 14 September in the heart of New York City, the day right before the International Garnacha/Grenache Day, which will bring together personalities from the North American wine world.
History of the competition
It was in 2013 that the Conseil Interprofessionnel des Vins du Roussillon/ CIVR (France) organized the first competition dedicated to this high-quality grape variety. The "Grenaches du Monde" event was born in Roussillon and quickly became itinerant. In 2016 it was held in Aragon (Campo de Borja), then in Sardinia (2017) and Catalonia (Terra Alta, 2018). The competition returned to Perpignan in 2019, and the following year headed for Montpellier in partnership with Vins de Pays d'Oc. In 2021, it was divided into 4 Garnacha/Grenache capitals: Cebreros in Spain, Châteauneuf du Pape and Perpignan in France, and Ascoli Piceno in Italy. In 2022, the competition took place in Navarra (Olite).
This year it was held in New York City and has been a resounding success.