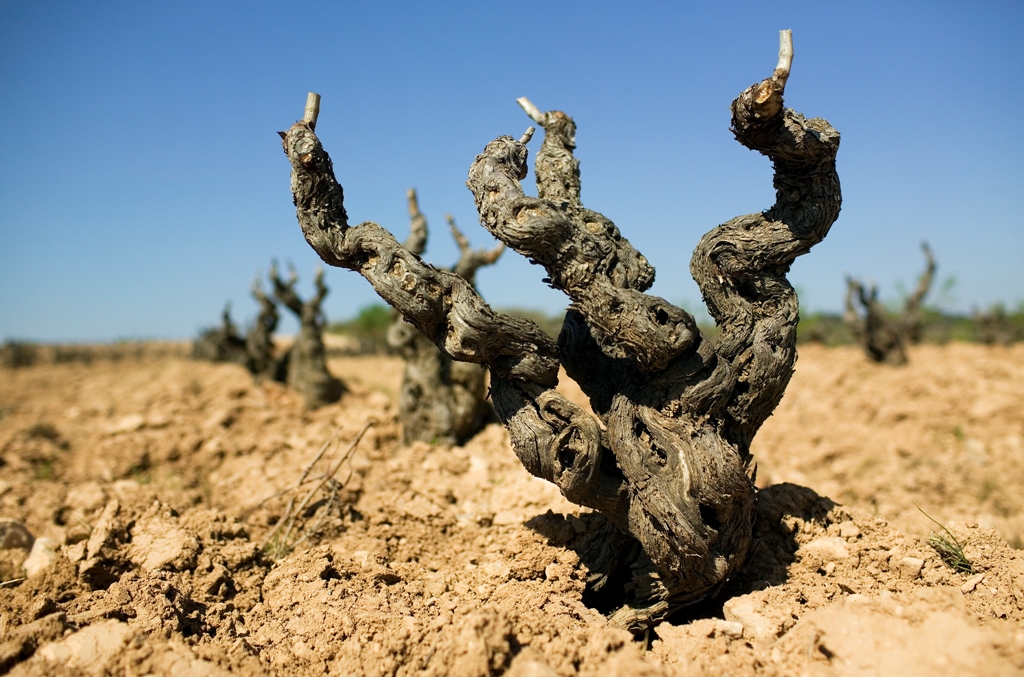 Climate change is one of the most talked about issues in the world today. Greenhouse gas emissions are increasing, the poles are melting, sea levels are rising, and droughts are becoming more frequent. But European Garnacha (a.k.a. Grenache) might be a solution for sustainability on viticulture. A wine grape whose production is eco-friendly (requires few resources) minimizing the impact on the environment as much as possible. But why is it such a sustainable varietal?
Garnacha as a sustainable grape variety because it is practically self-sustaining, promoting organic viticulture practices since it needs very little human intervention. Due to its drought resistance, it does not need large amounts of water to grow. On the contrary: it does not need irrigation, leaving a minimal water footprint. For this reason, Grenache is resistant to extreme weather conditions such as the increasingly common droughts, which are no longer only seasonal and can extend throughout the year.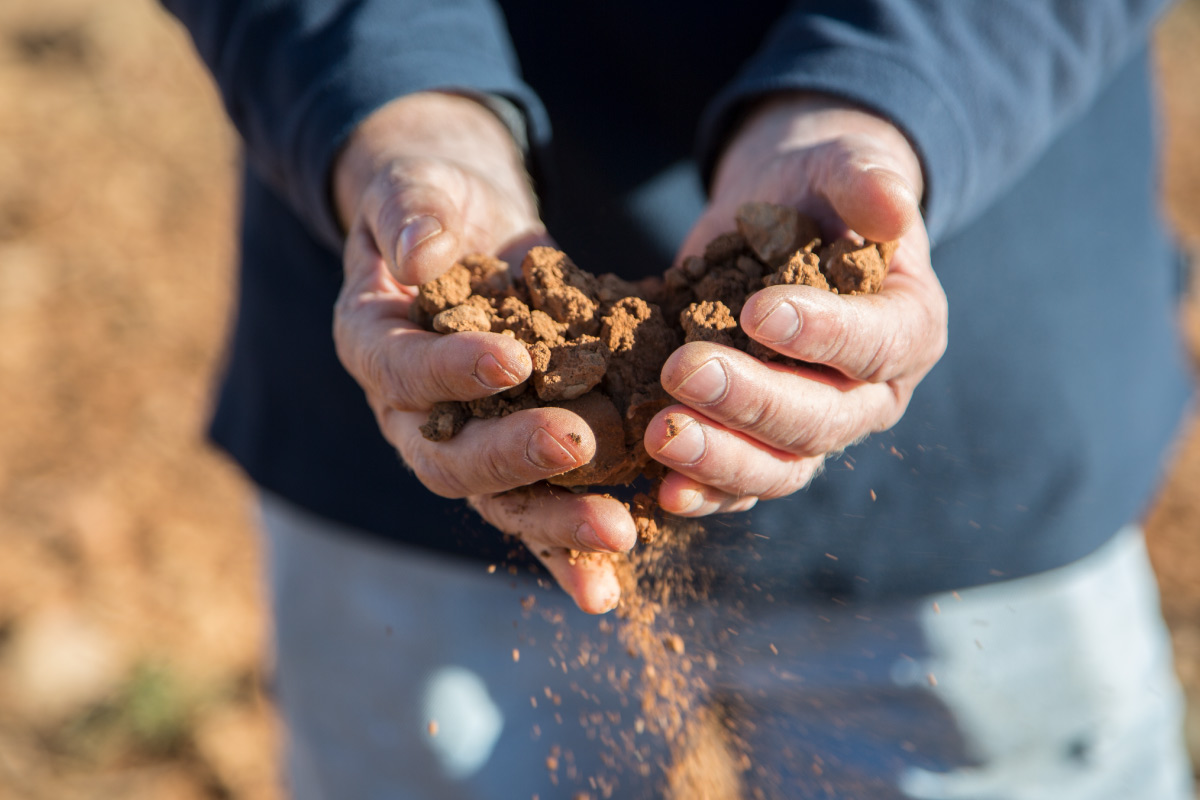 Terroir: not only on the ground
Talking about this varietal means talking about old vines and their low natural yields. Nearly 93 percent of the world's Grenache vines are planted in Europe, including many old-vine plantings. All this makes European Garnacha/Grenache one of the most resistant grape varieties nowadays. Another characteristic that make Garnacha/Grenache such a sustainable variety is the type of soil in which its deep roots extend, as it can grow in the poorest soils. Starting from the beginning of the life cycle, Grenache is a relatively low-maintenance grape. It doesn't require a lot to grow as it thrives in poor soils – slate, clay, limestone, pebbles, and sand, allowing the grape to really express terroir diversity.
No matter the appellation, Garnacha is very sensitive to the terroir where it's cultivated; the varietal offers strikingly different characteristics depending on where it's grown. In northeastern Spain and the Roussillon Geographical Indications in the South of France, Garnacha/Grenache soak in the sun, while poor soils, old vines and low yields coax flavor and structure from each unique site. The Protected Designations of Origin (PDOs) and Protected Geographical Indications (PGIs) of these regions guarantee the European Union's standards of quality and provenance in each bottle: the wines honor the taste, diversity and traditions of each place of origin. Although European Garnacha/Grenache is now one of the world's most widely planted grape varieties, its origin can be traced back to this corner of the Mediterranean where it remains at the core of the regions' identity.
Three PGIs and 14 PDOs within Roussillon Geographical Indications and five Spanish Protected Designations of Origin (PDO Calatayud, PDO Campo de Borja, PDO Cariñena, PDO Somontano and PDO Terra Alta), have now joined forces, supported by European Union AGRIP funds, to promote Garnacha/Grenache, highlighting that its full potential is best harnessed in its European birthplace. Although only a handful of vines survived the terrible phylloxera blight in the late 19th century, Europe is where some of the world's oldest Garnacha/Grenache plants can be found, resulting on low yields, fruits of incredible concentration and complexity, with the deep roots stablished on poor and dry soils, allowing terroir to truly come through in each bottle.
Winemakers from the Geographical Indications where the European wine grape originated and it's best adapted have dubbed the variety the world's most eco-friendly grape. It's well adapted to extremely dry weather conditions and therefore can be grown using environmentally friendly vineyard practices. Because it ripens late, the grape needs hot, dry conditions like those provided by the windy continental-Mediterranean climate of its European home.
The sturdy wood of the vines allows the variety to withstand strong winds, such as the cierzo and garbinada in Spain and the tramontane in France, which help keep the grape cluster free of rot and disease.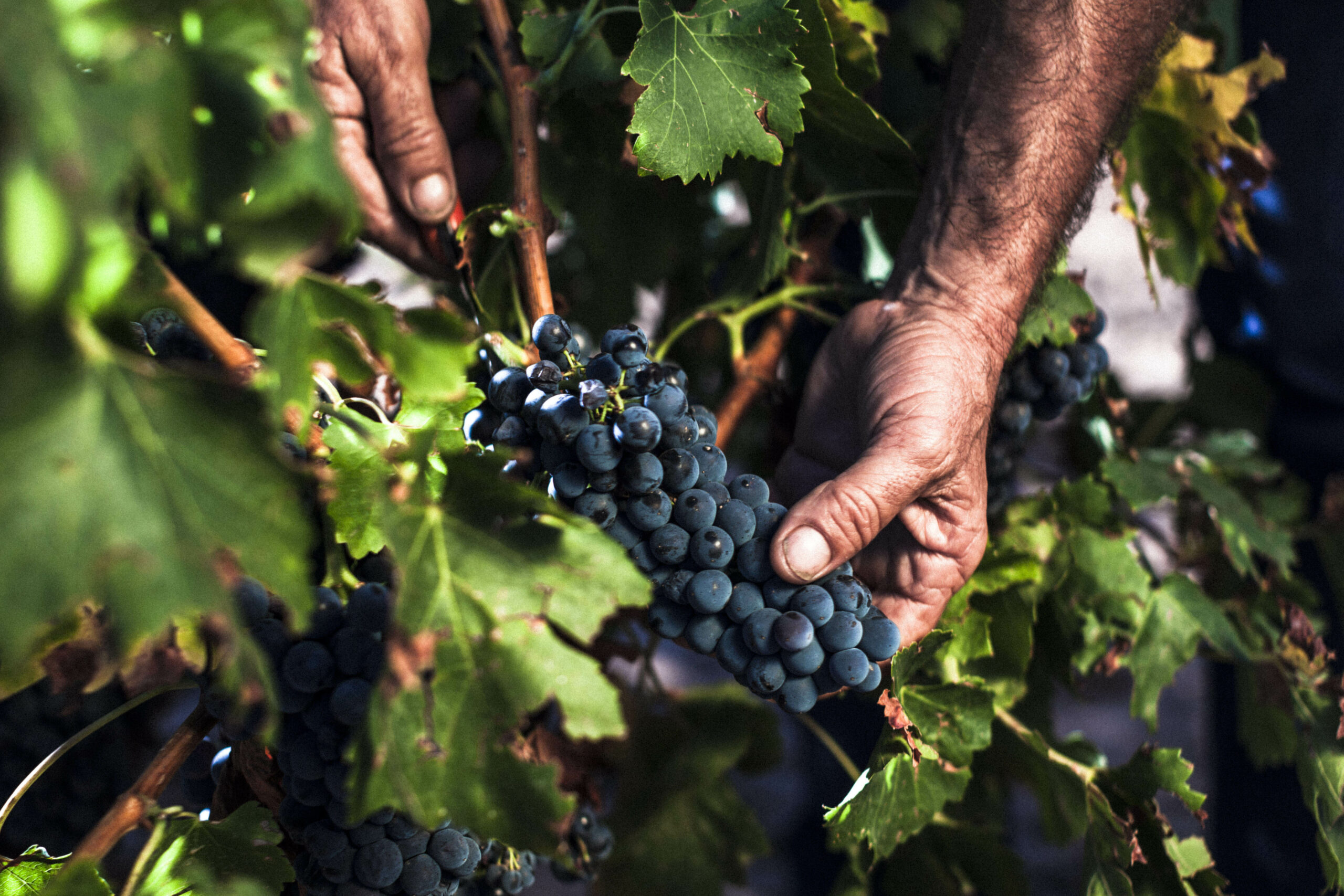 One of the most sustainable in the world
Old vines, which are abundant in the vineyards of North-eastern Spain and Roussillon in France, produce even more terroir-specific, concentrated wines due to their lower yields and well-established, deep roots. Increasingly, vintners are turning to these old vines, particularly in high-elevation sites with cooler conditions that preserve acidity, to make elegant, complex, and age-worthy wines.
In the vineyard, European Garnacha/Grenache old vines are drought-resistant, adaptable, self-sufficient and self-sustaining. Simply put – they make the best of a bad situation (poor soils and a dry/hot climate). Europe's Garnacha/Grenache's strong roots delve deep into the soil searching for humidity and nutrients; known as a "water-stress" variety, it is not that dependent on rainwater or irrigation like so many other grapes.
As recognized at the World Climate Change and Wine Conference held in Marbella (Spain) in 2011, Garnacha/Grenache is arguably one of the most sustainable wine grapes in the world, and it's ready for climate change. Despite all these factors and changes in the climate, European Garnacha/Grenache is able to adapt in a sustainable way following the best traditional know-how and modern techniques to obtain the best quality.
If you want to know more about the wonders of this very special European grape and sustainability, check our past entries in the blog.