By Laura Fiorvanti MS
In my first blog post, I discussed my passion for European Grenache/Garnacha and her love for the Mediterranean climate. Another reason why the grape is so versatile and has many expressions is that it can grow in many different soils.  The vines' adaptability is likely the reason Grenache Noir is one of the most planted red grape varietals in the world.
However, it is the quality wines from the European Geographical Indications, which enable Garnacha/Grenache to reach her apogee, delivering excellent high-quality wines that express terroir. This part of Europe in what is now Northeastern Spain and Southern France is also the birthplace of Grenache.
Garnacha can produce concentrated, and complex wines on a variety of soils – including sand, schist, granite, and limestone. The more nutrient deficient soils found in Northeastern Spain in PDOs (Protected Designations of Origin) such as Calatayud, Terra Alta, Campo del Borja, Cariñena, Somontano, and France's Roussillon Geographical Indications (either PDOs and PGIs) provide among the greatest results for Grenache. These soils are also well drained, which forces the roots to dig deeper into the ground.
In PDO Calatayud, you will find soils including red and grey slate, limestone and some pebbles which help this rugged land produce concentrated Garnacha Tinta and Blanca. In PDO Cariñena, you will discover Garnacha growing on four different types of Miocene clay with alluvial subsoils from the Ebro River, giving a warmer and fleshier expression. In the higher elevations, you can see Garnacha flourish on slate.  In PDO Campo de Borja, Garnacha Blanca, Tinta, and Tintorera are on sand over stony soils providing elegant styles of wine. In PDO Somontano, the pre-Pyrenees are high in sandstone and clay, which are low in fertility and help the vine handle the extreme drought and provide low yields, abundant in concentration. In PDO Terra Alta in the plains and plateaus, you will find limestone and clay that encourage well aerated and drained soils, and when combined with the Mediterranean climate and abundant sunshine, you have concentrated mineral wines.
Another example of the diversity of soils is in Roussillon Geographical Indications surrounded by mountain peaks that separate provinces from neighboring appellations.  In geological terms, Roussillon GIs suffered many upheavals of soil from the elevation of the Pyrenees during the tertiary and quaternary periods which caused the soil and subsoils to be extremely varied with very different characteristics from one area to the next. Collioure AOP produces white, rosé and red wine on grey schist soils that alternate between the deep narrow gorges, and the hills. In Côtes du Roussillon Les Aspres AOP we find 37 communes producing Grenache Blanc, Rouge and Gris grown on very fine gravel and altitudes that could reach up to 250 meters.
Garnacha/Grenache vines in Northeastern Spain and Roussillon are ancient, producing more delicate and more complex wines than in areas where the vines are much younger.
In conclusion, Garnacha/Grenache is a transmitter of the various nuances found in European terroir, producing very expressive wines with a wide range of aromas depending on their origin; from sweet, fresh and fruity to intensely mineral and concentrated.
Want to learn more about European Quality schemes: click here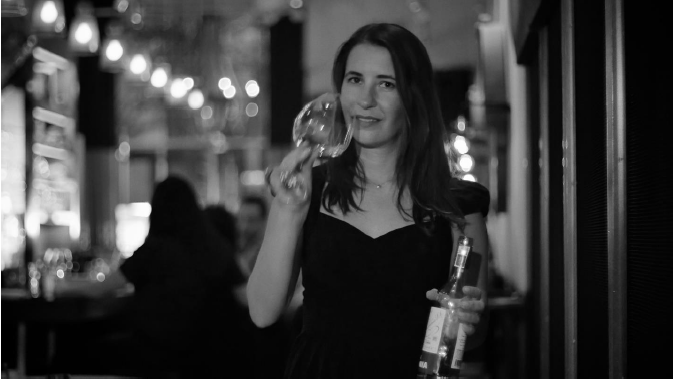 About Laura Fiorvanti-Corkbuzz
Laura Fiorvanti is one of 32 females to achieve the title, Master Sommelier. Laura is the owner of Corkbuzz Restaurant and Wine Bar which has locations in Union Square, Chelsea Market and Charlotte, NC.
Fiorvanti's fresh approach to wine has made Corkbuzz a destination for expert and novice drinkers alike and earned her recognition as both a sommelier and entrepreneur. She directs every aspect of her businesses from scouting locations to design, development and construction and all the way to marketing, mentoring and teaching wine classes. Since opening Corkbuzz, The Wall Street Journal called Laura the "It Girl" of the New York wine scene, Crain's New York Business honored her as one of their "40 Under 40," Food & Wine magazine named her one of 2013's "Sommeliers of the Year" and Wine Enthusiast included her in their list of "Top 40 Tastemakers under 40."
Laura consults for many of the top financial services companies and private equity firms in wine entertaining and travels all over the world for wine education. She is currently working on her new wine podcast and book and is a cast member of the movie Somm 3, which was released out in Fall 2018.
Laura splits her time between Manhattan, Shelter Island, NY and Charlotte, NC
Email: Laura@corkbuzz.com
Instagram & Twitter @lauramaniec @corkbuzzwine and @corkbuzzclt